On September 1, first-year students of the National University "Yuri Kondratyuk Poltava Polytechnic" spent their first academic hours at the university. Students got acquainted with the educational infrastructure of a classical university, the peculiarities of the educational process organization and the evaluation system.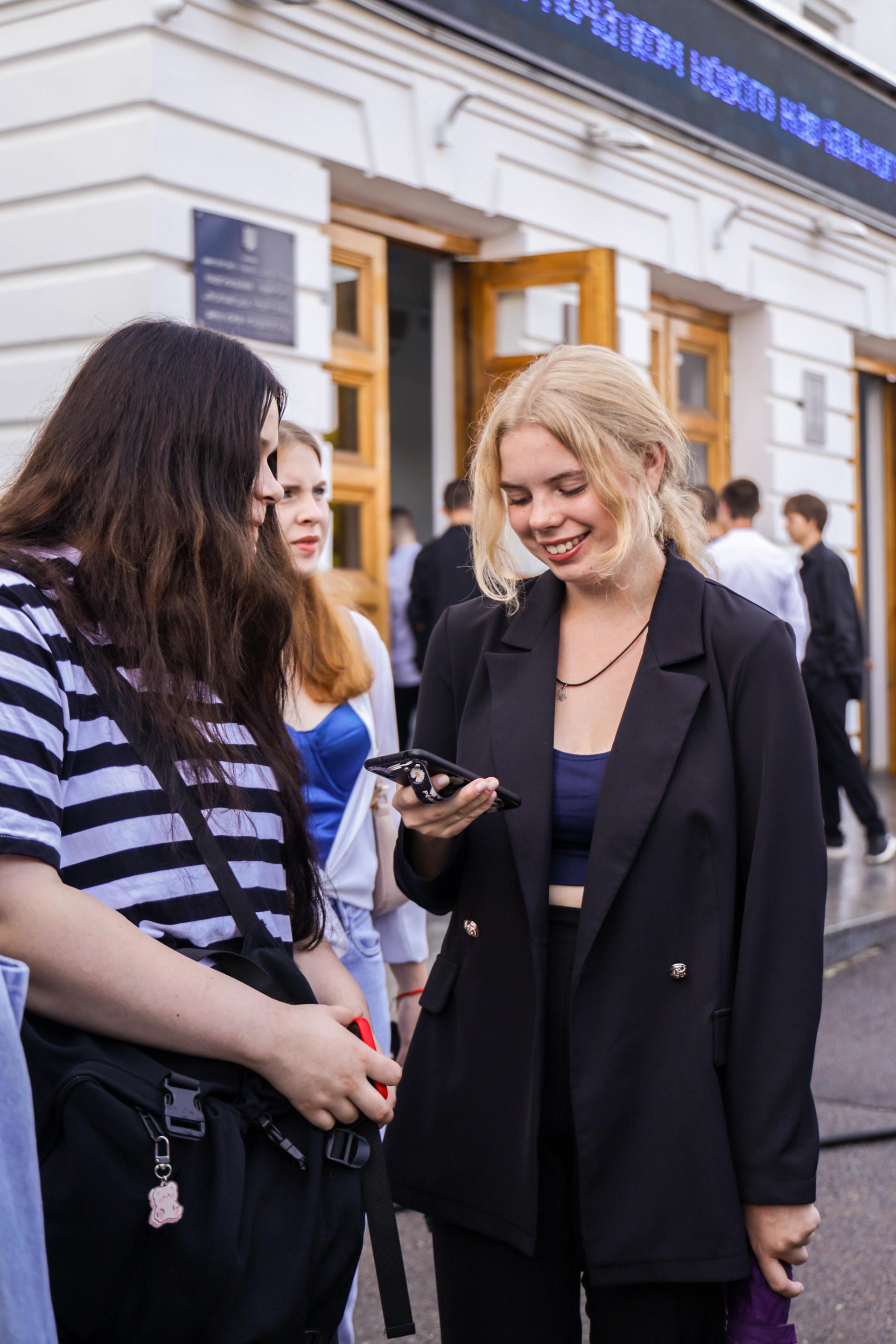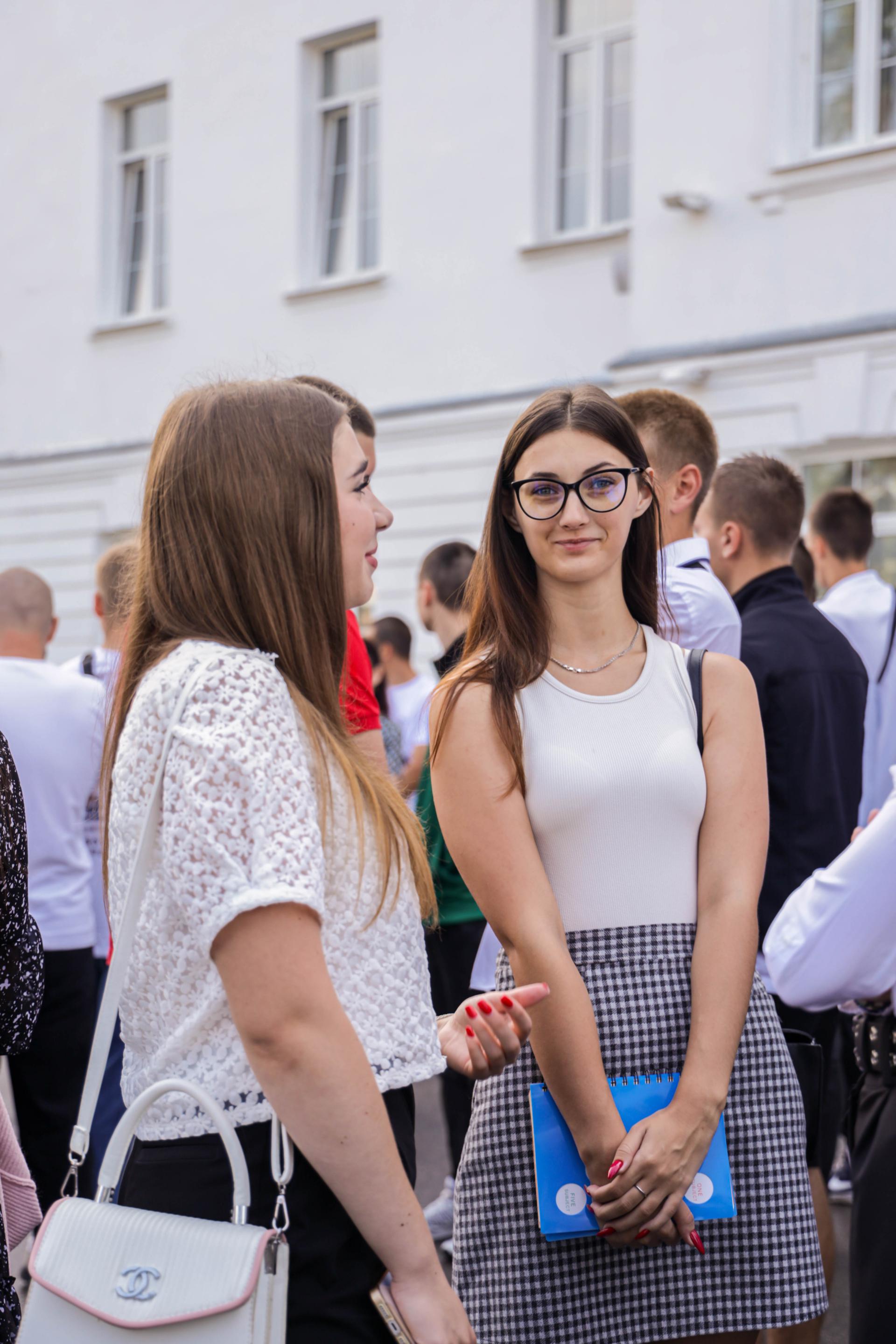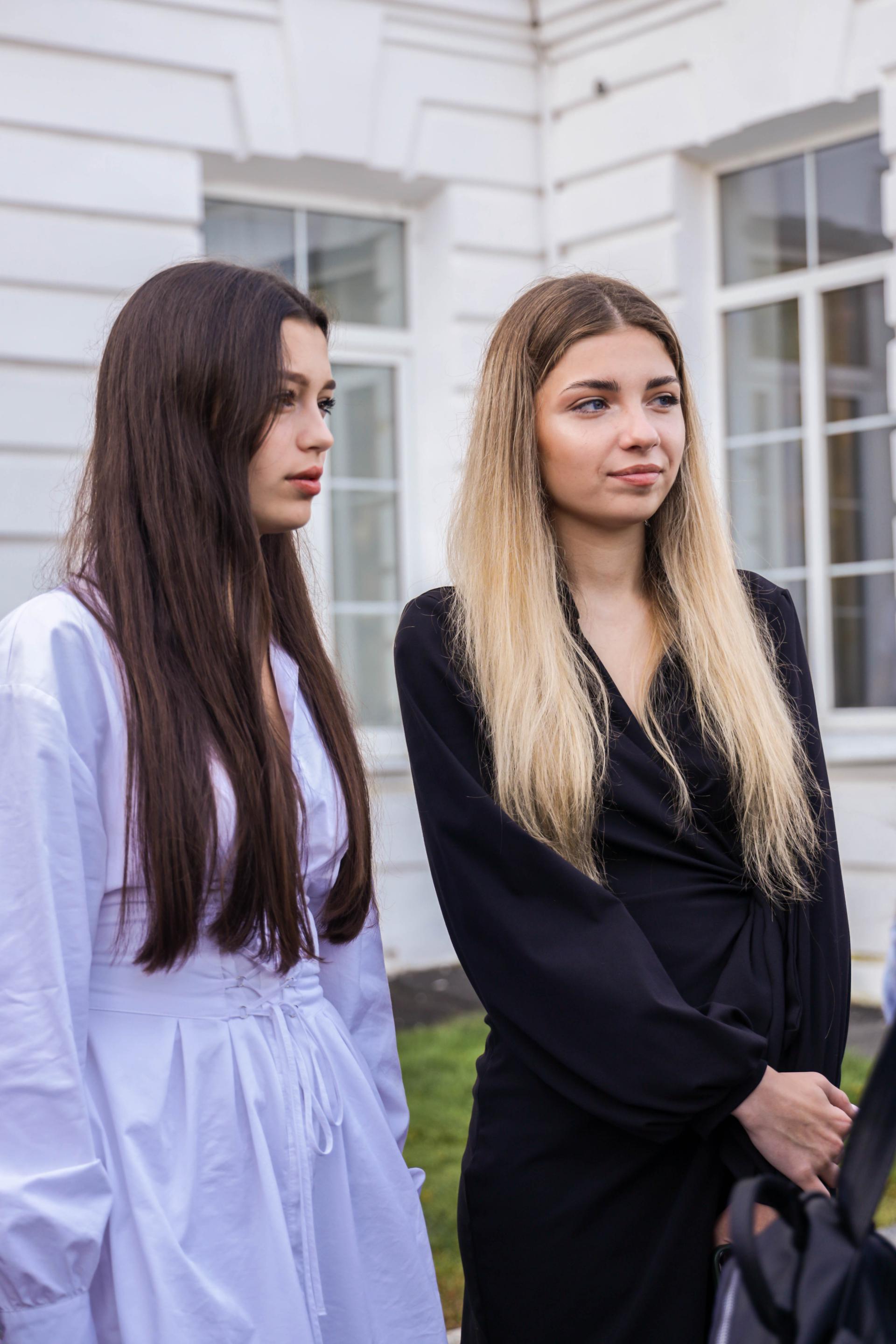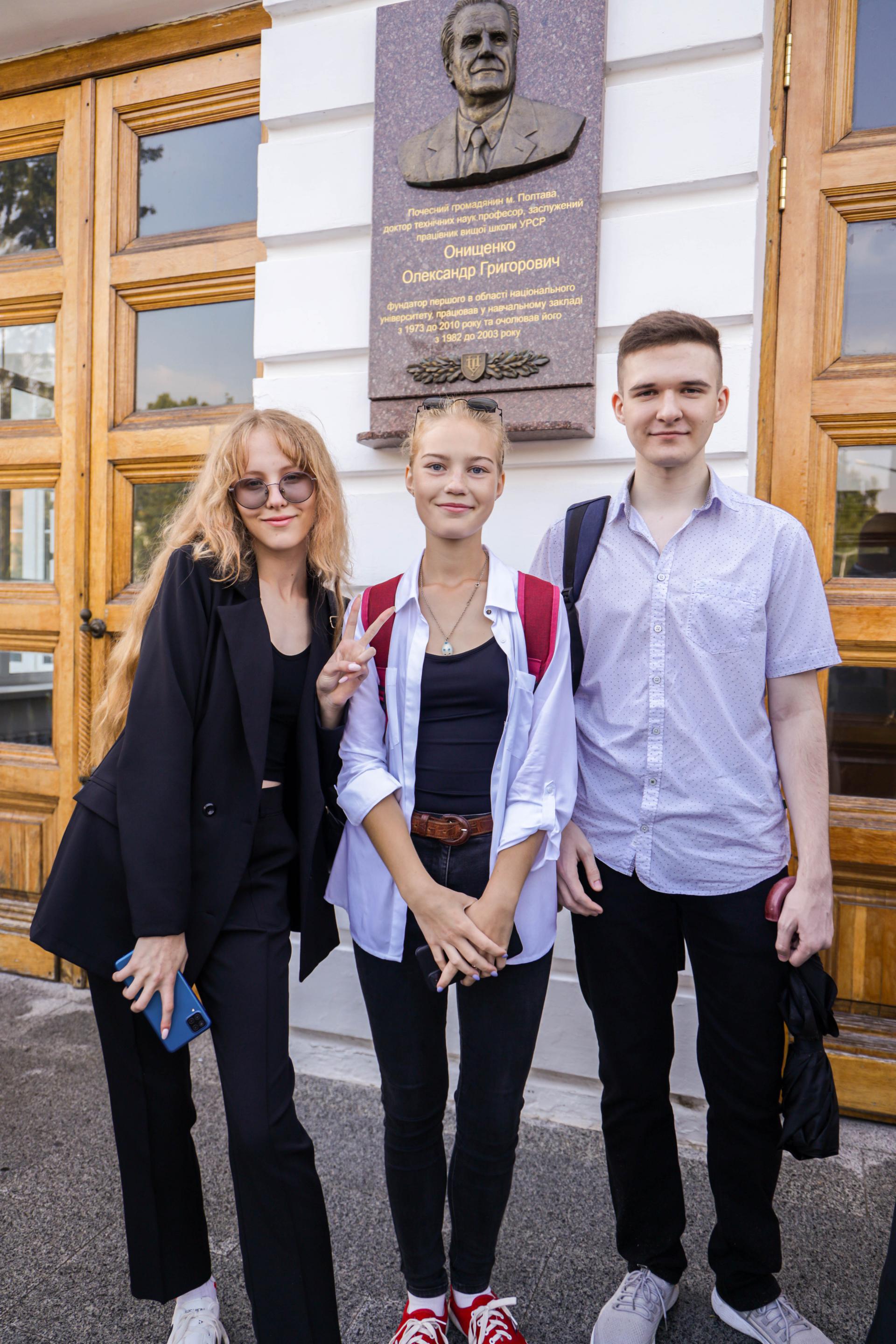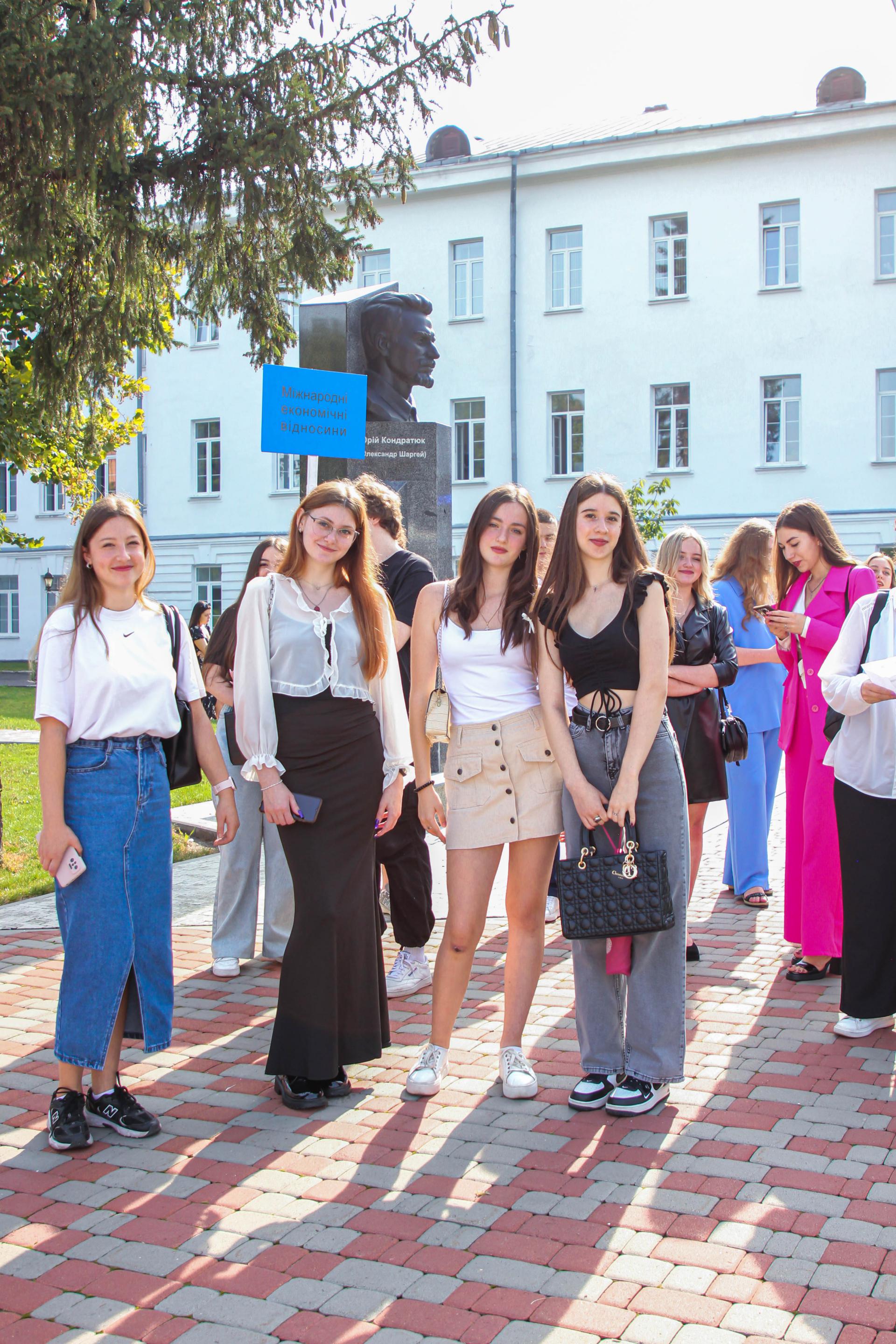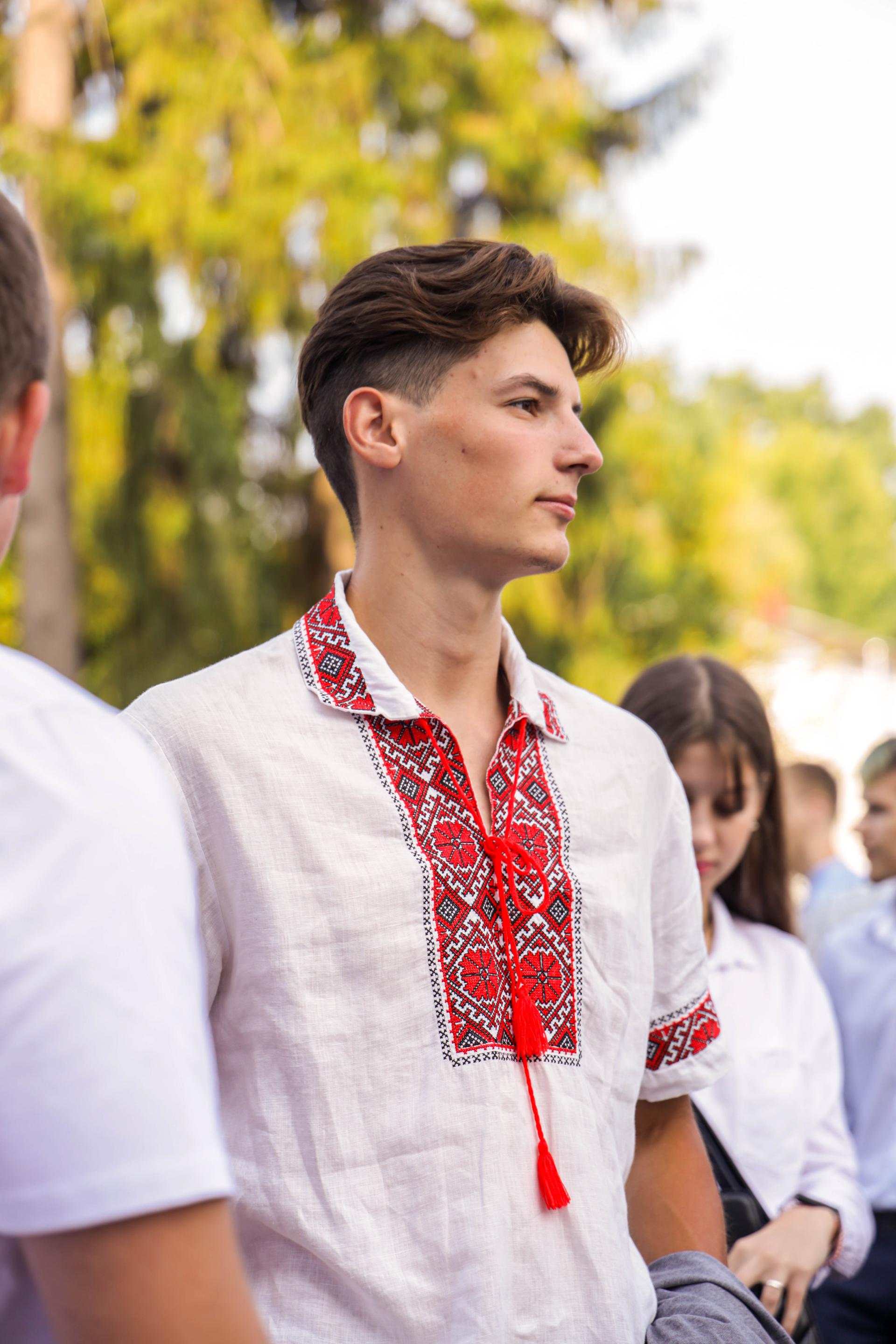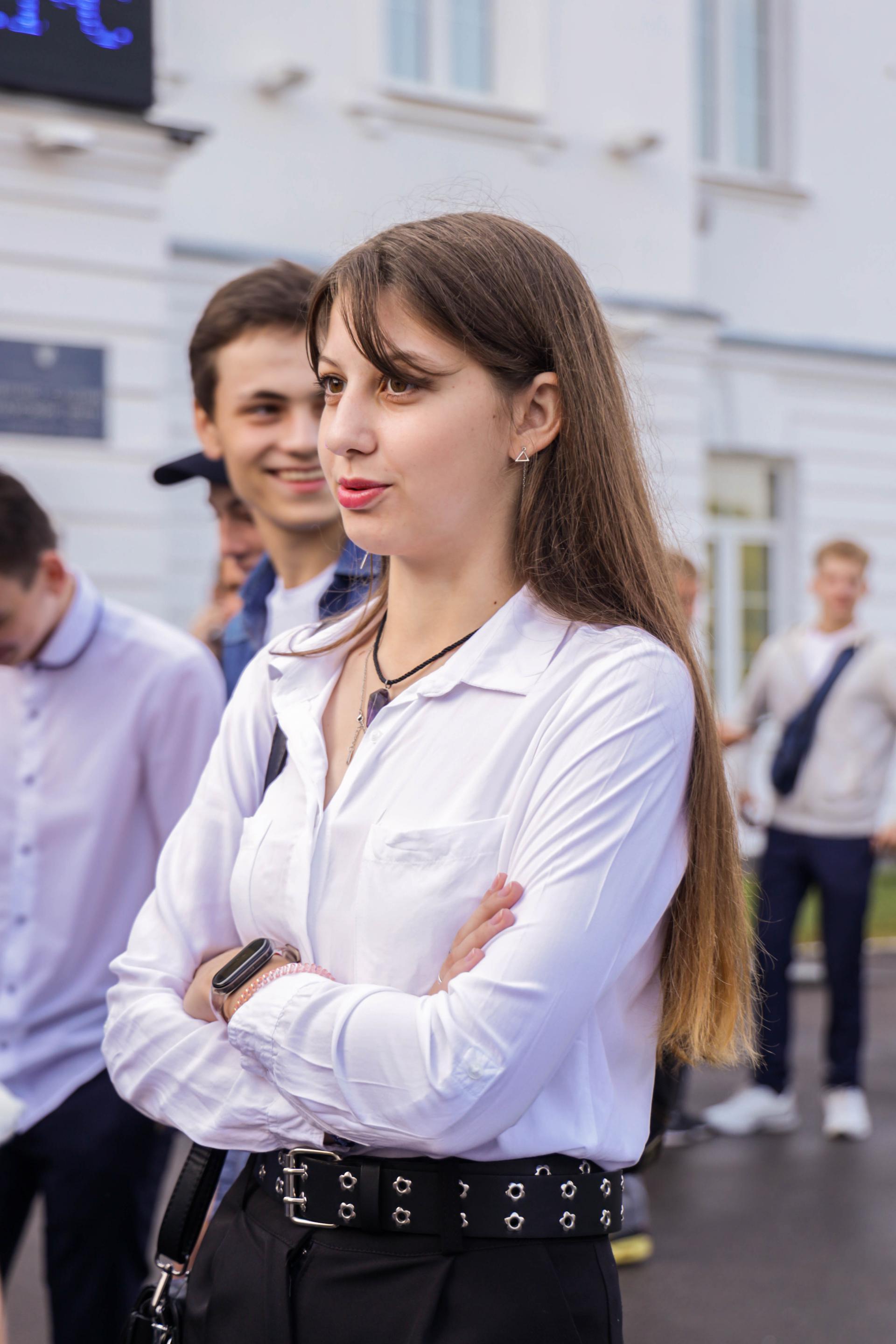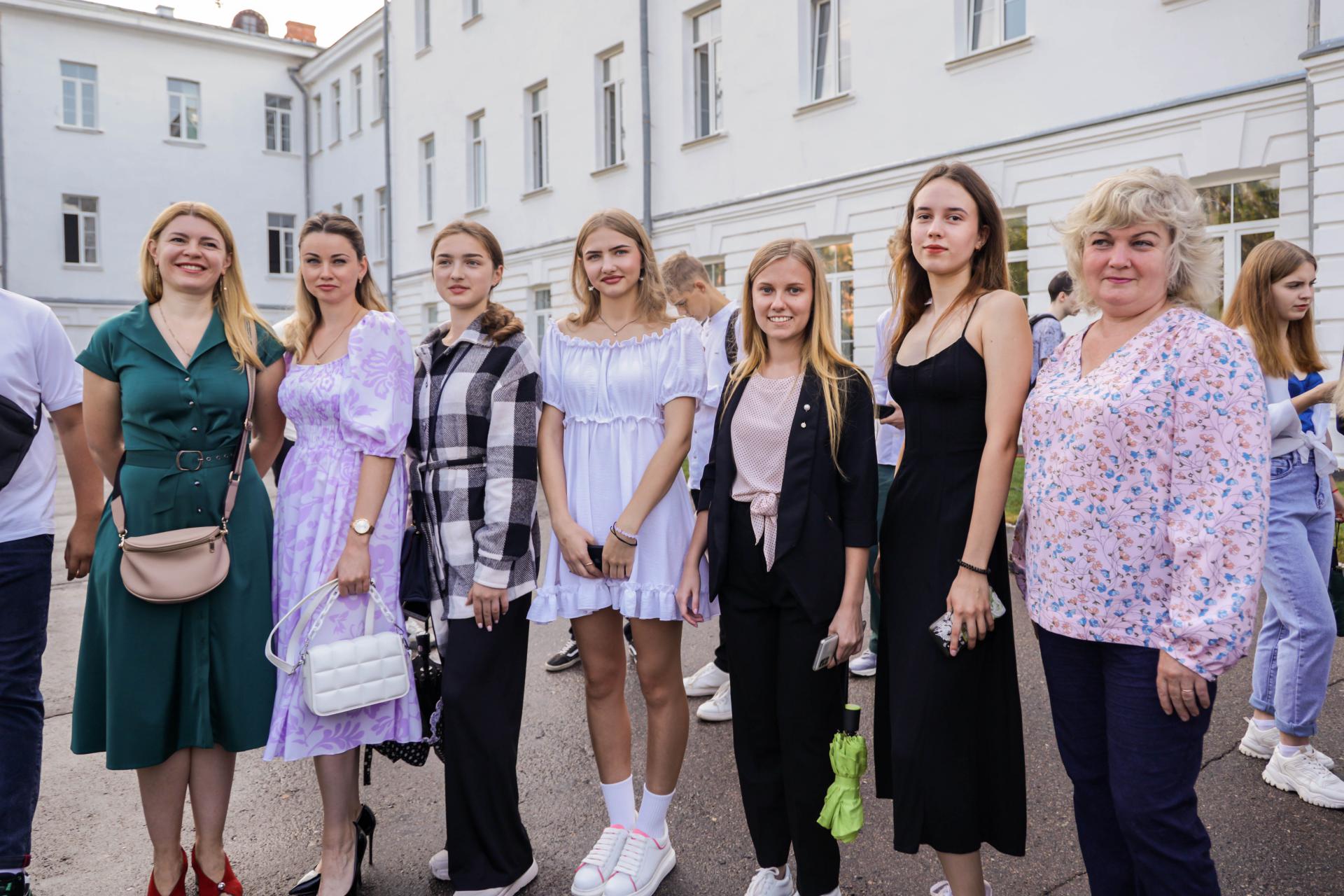 Recently, rector Volodymyr Onyshchenko congratulated the first-year students enrolled on a budgetary basis.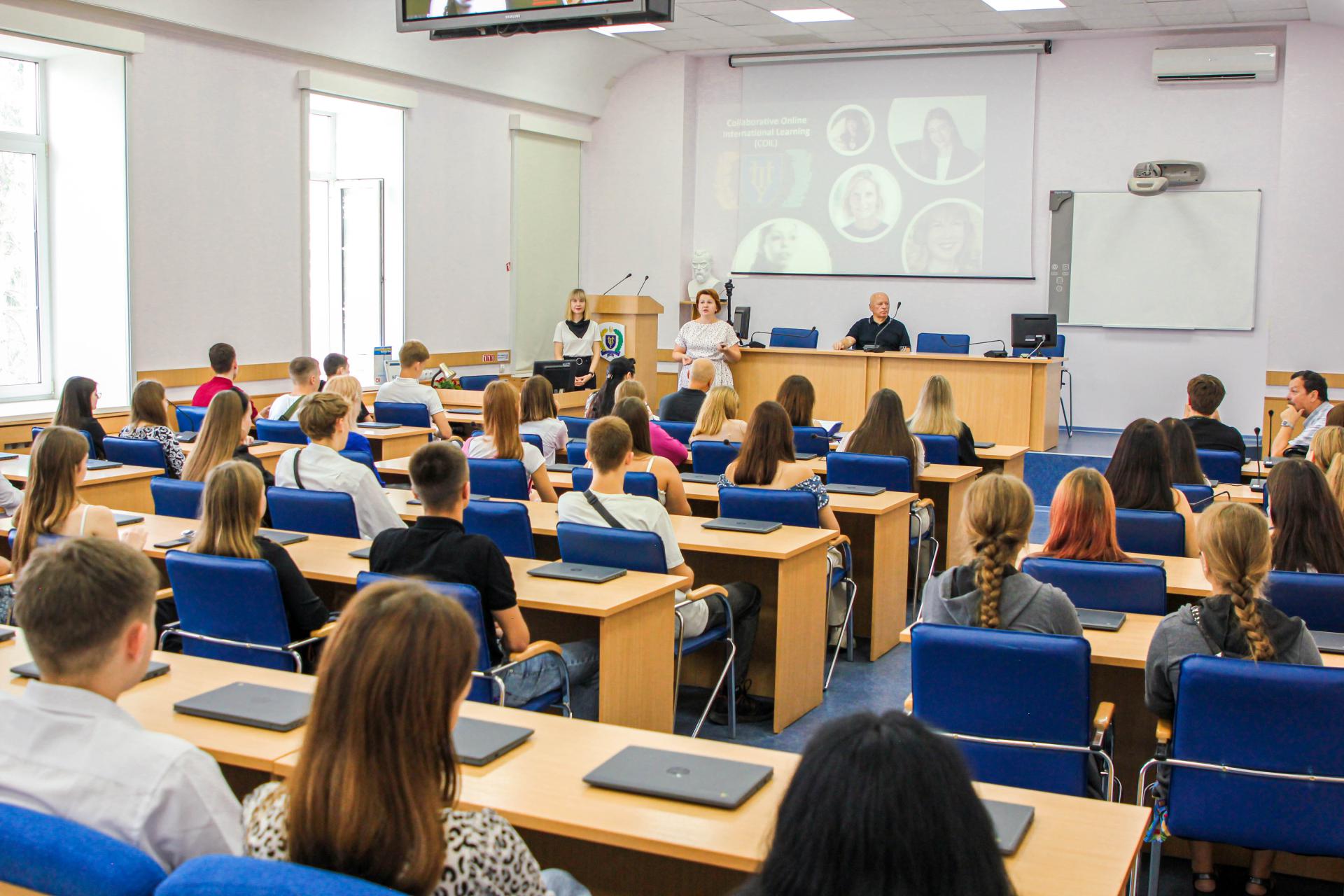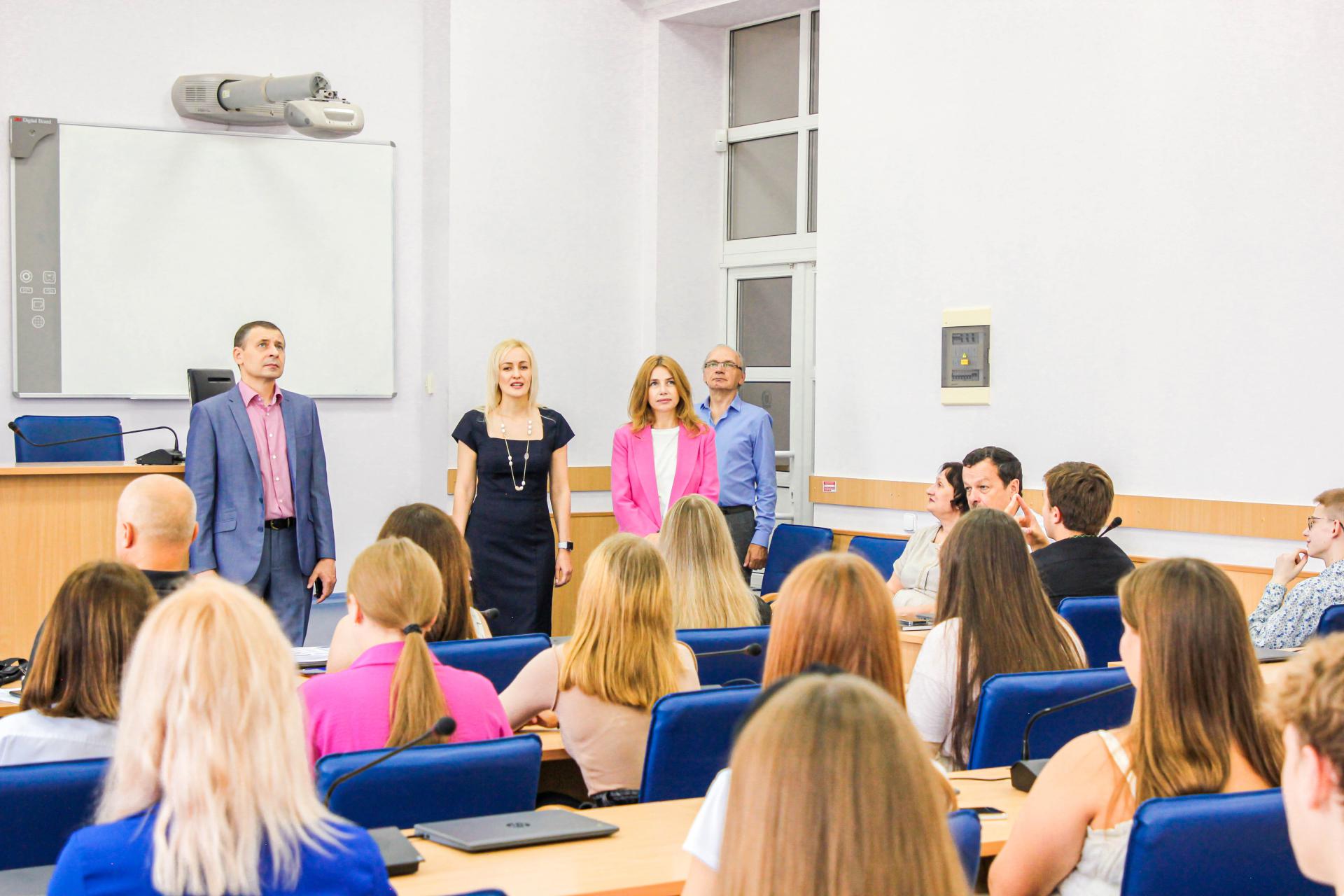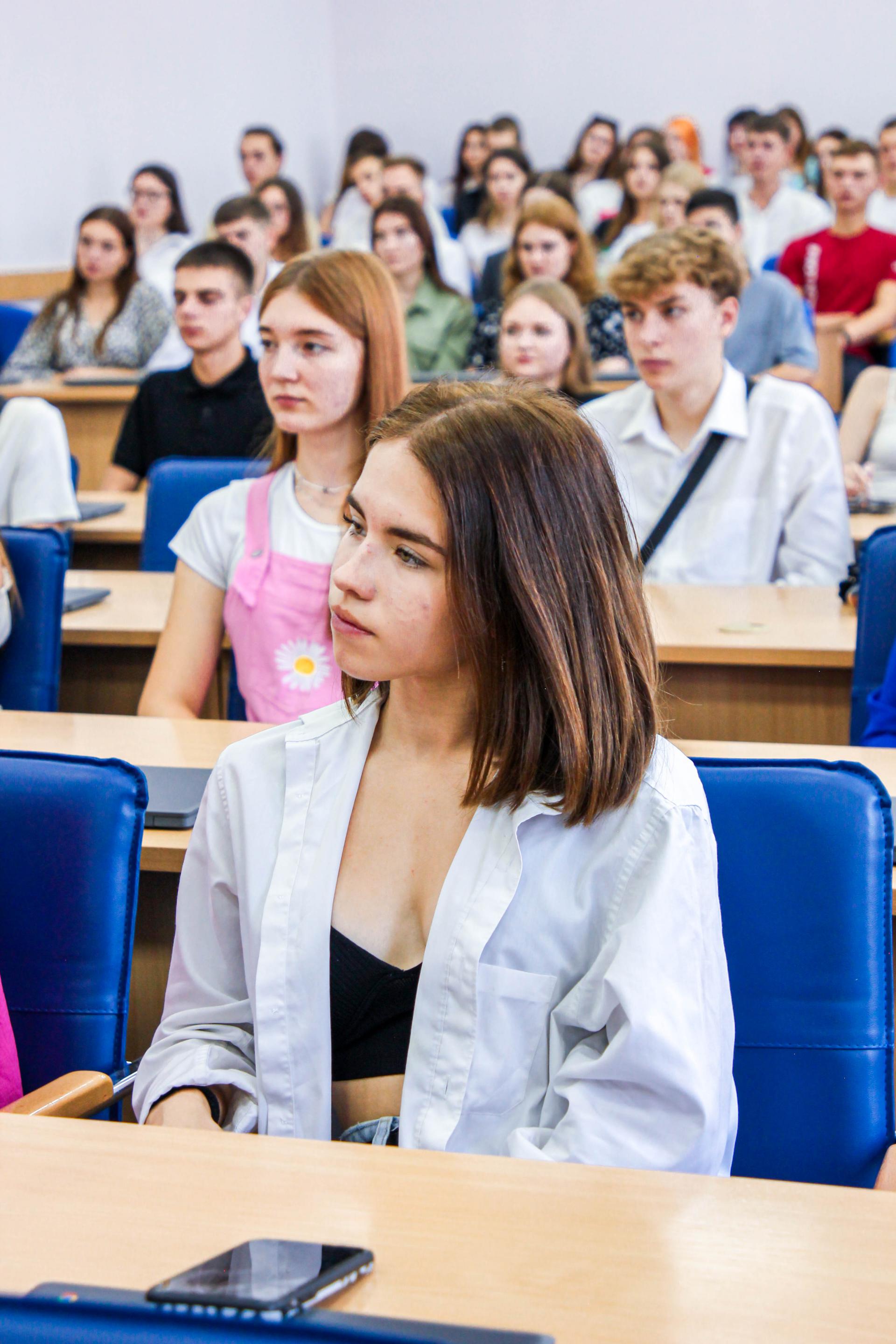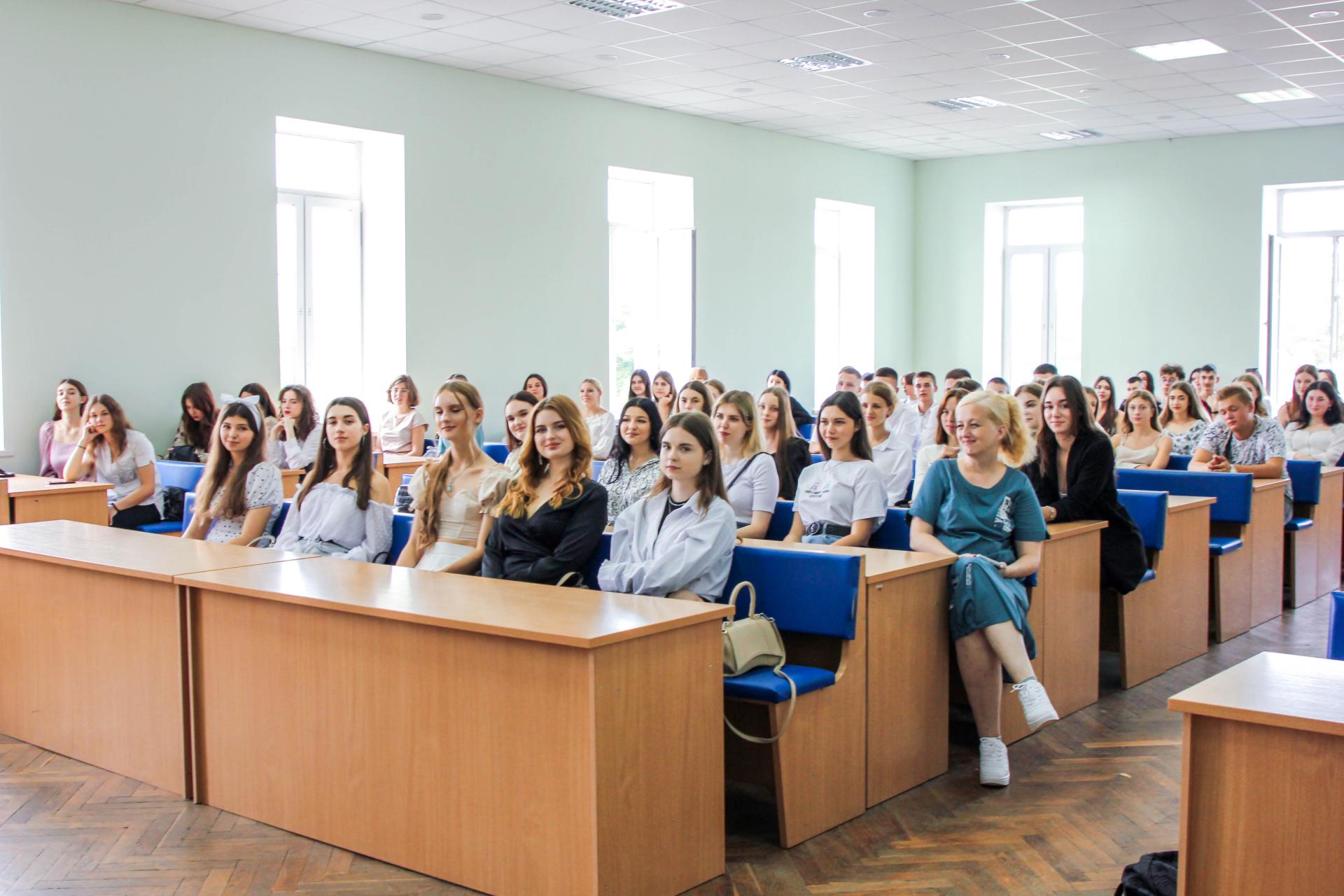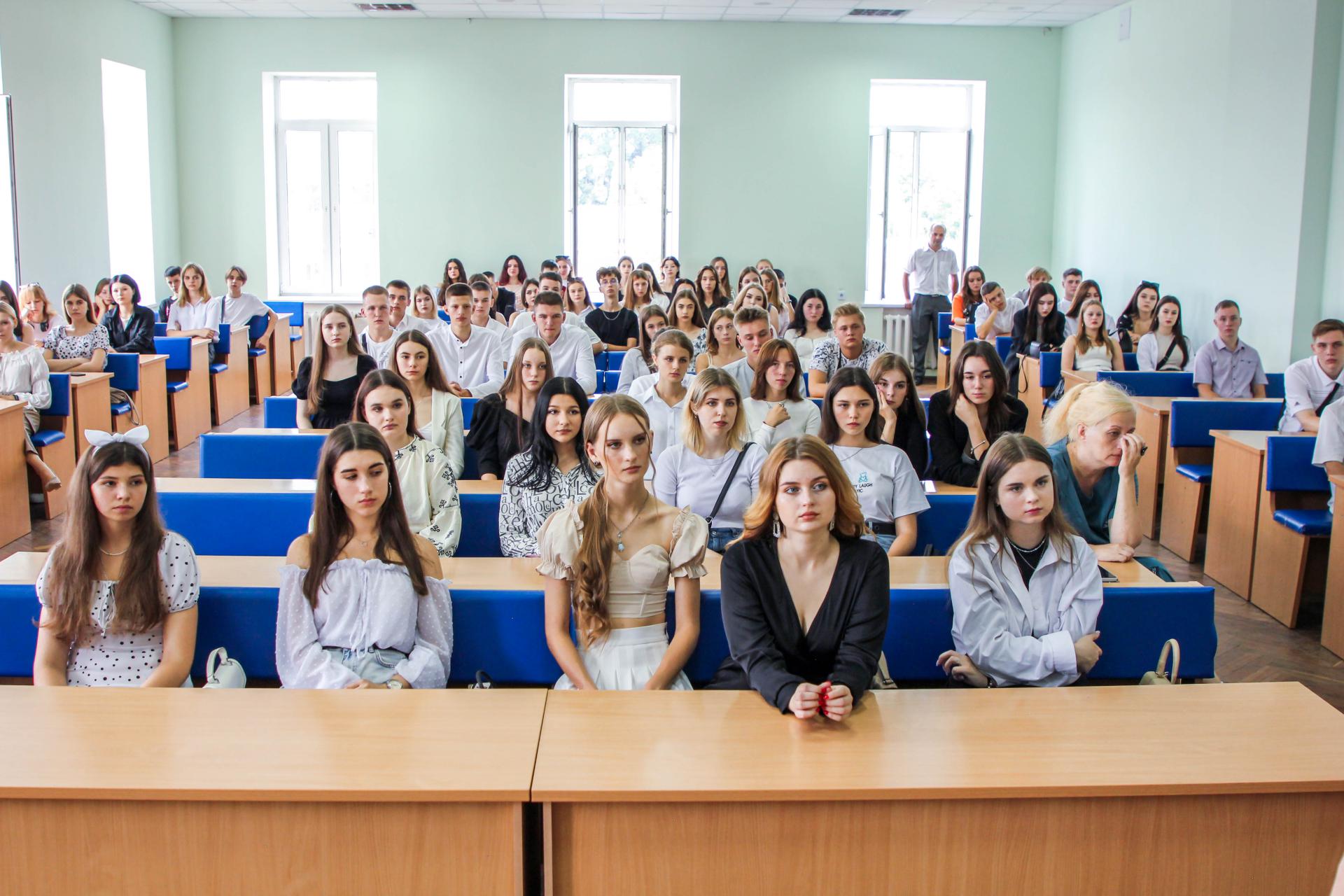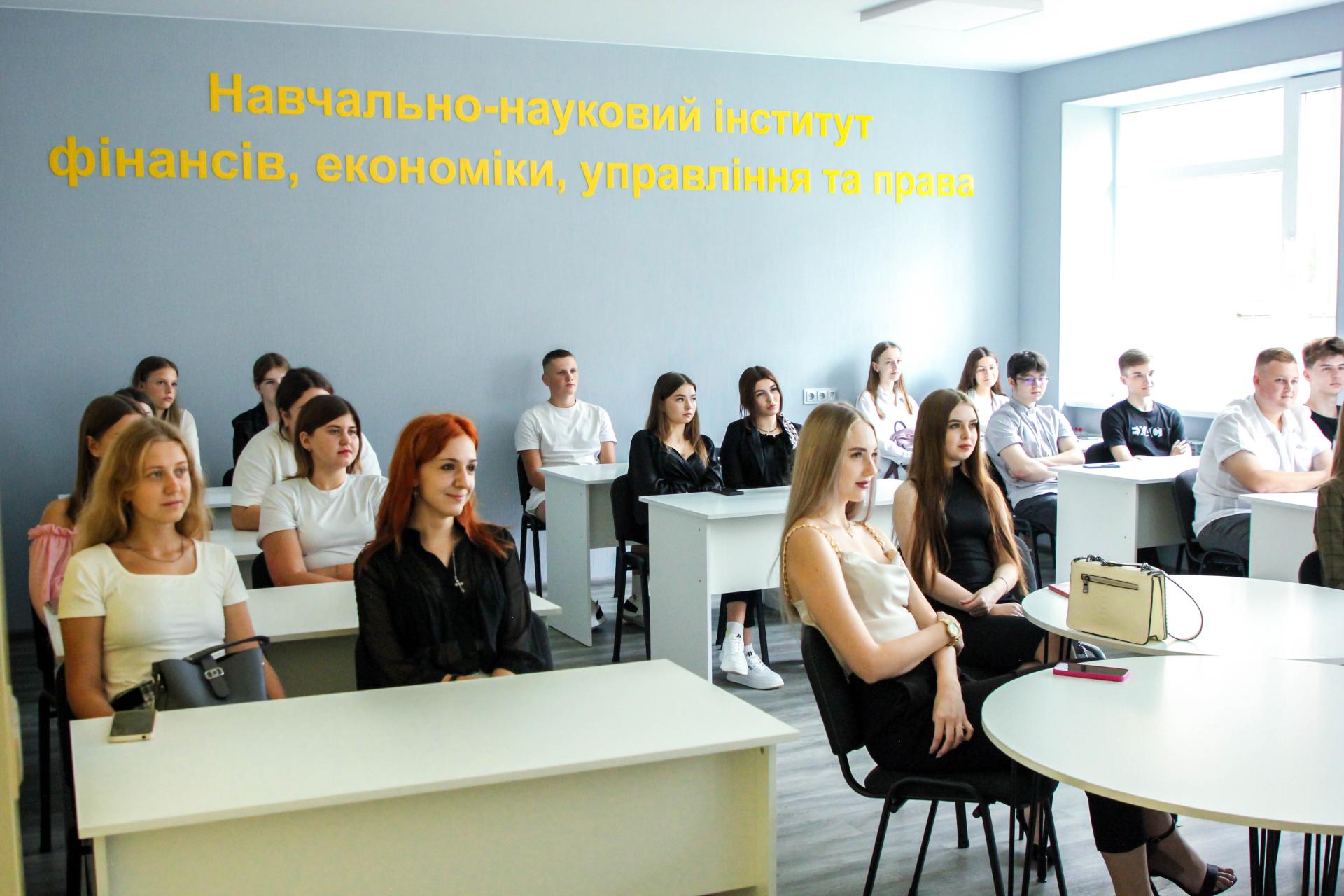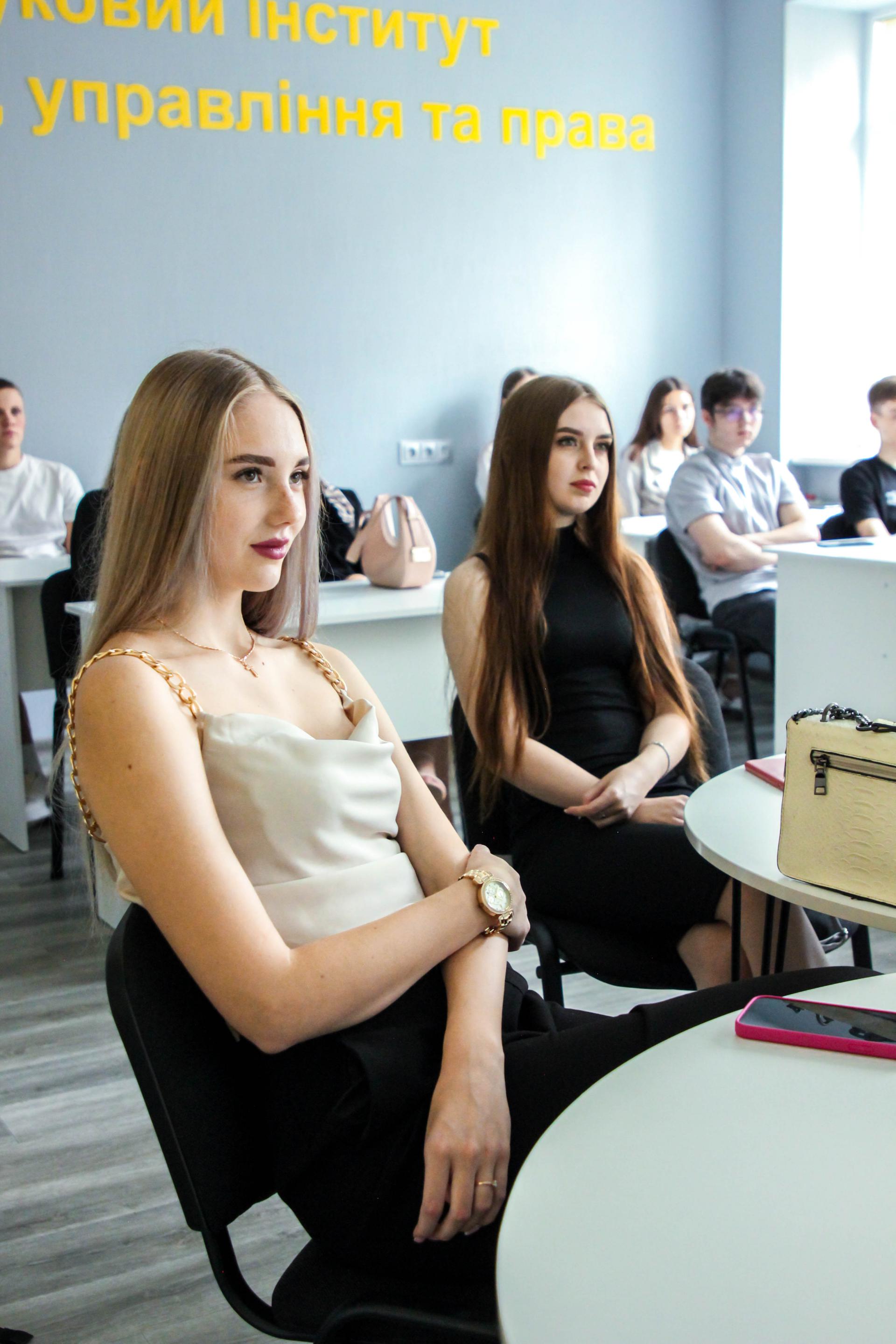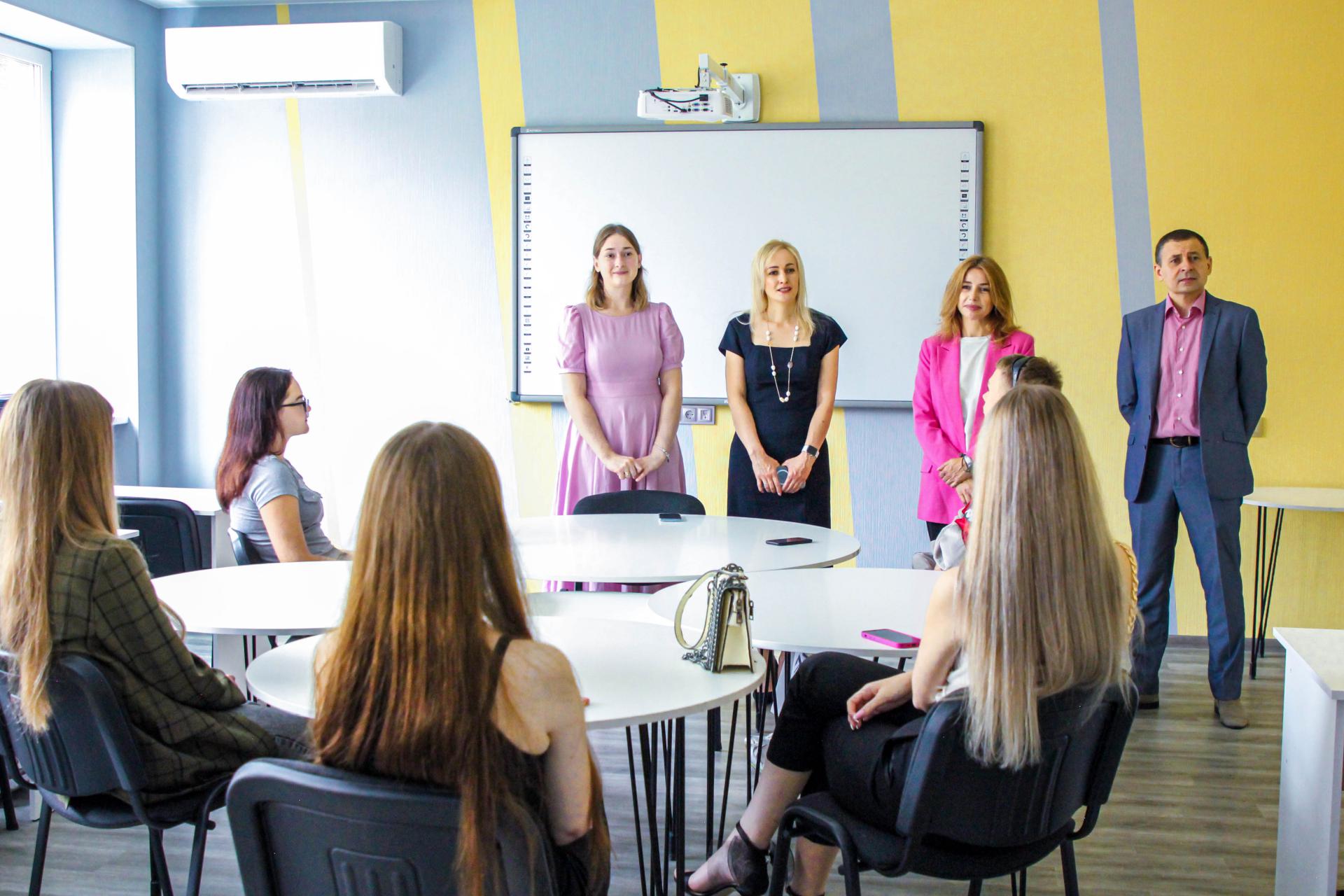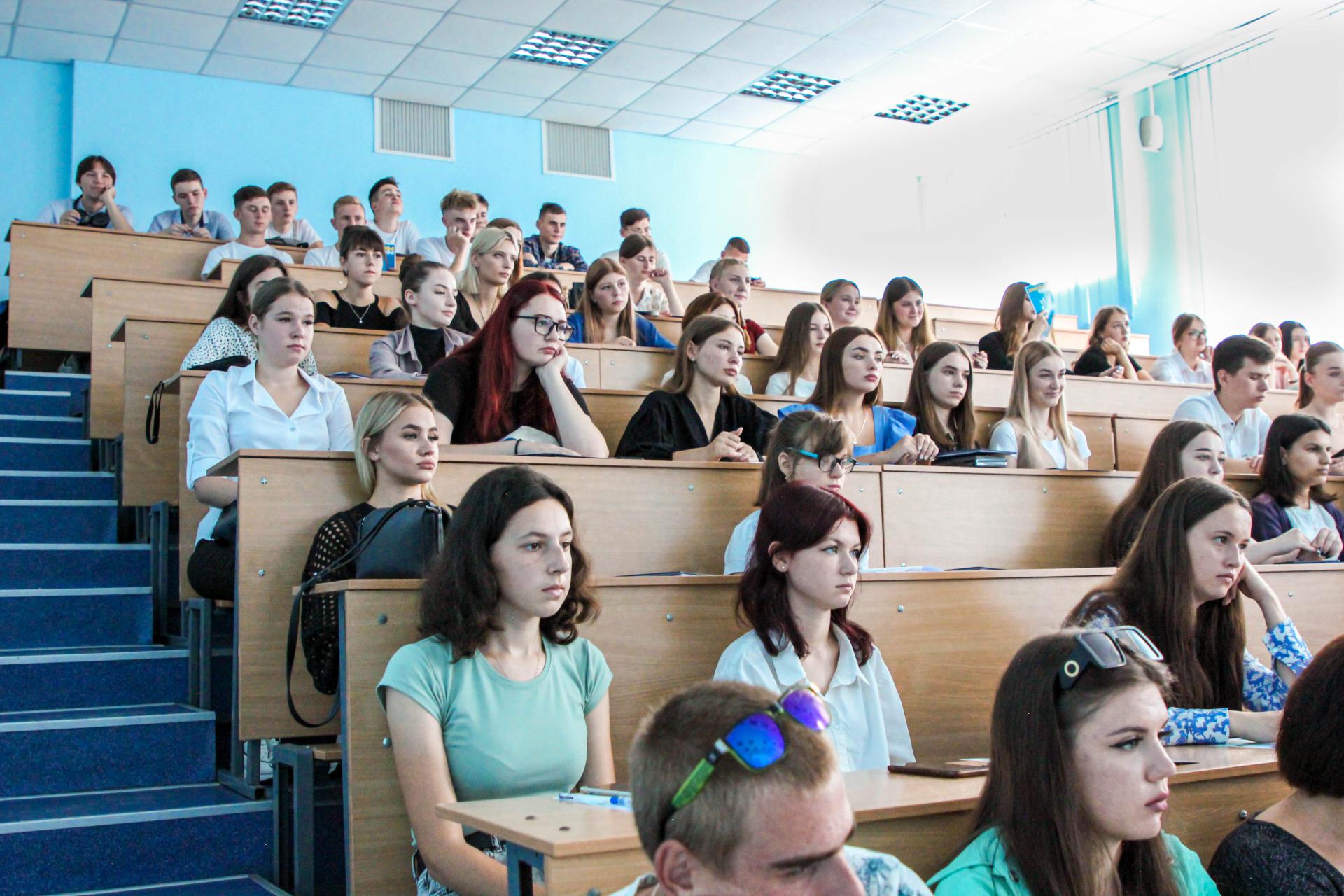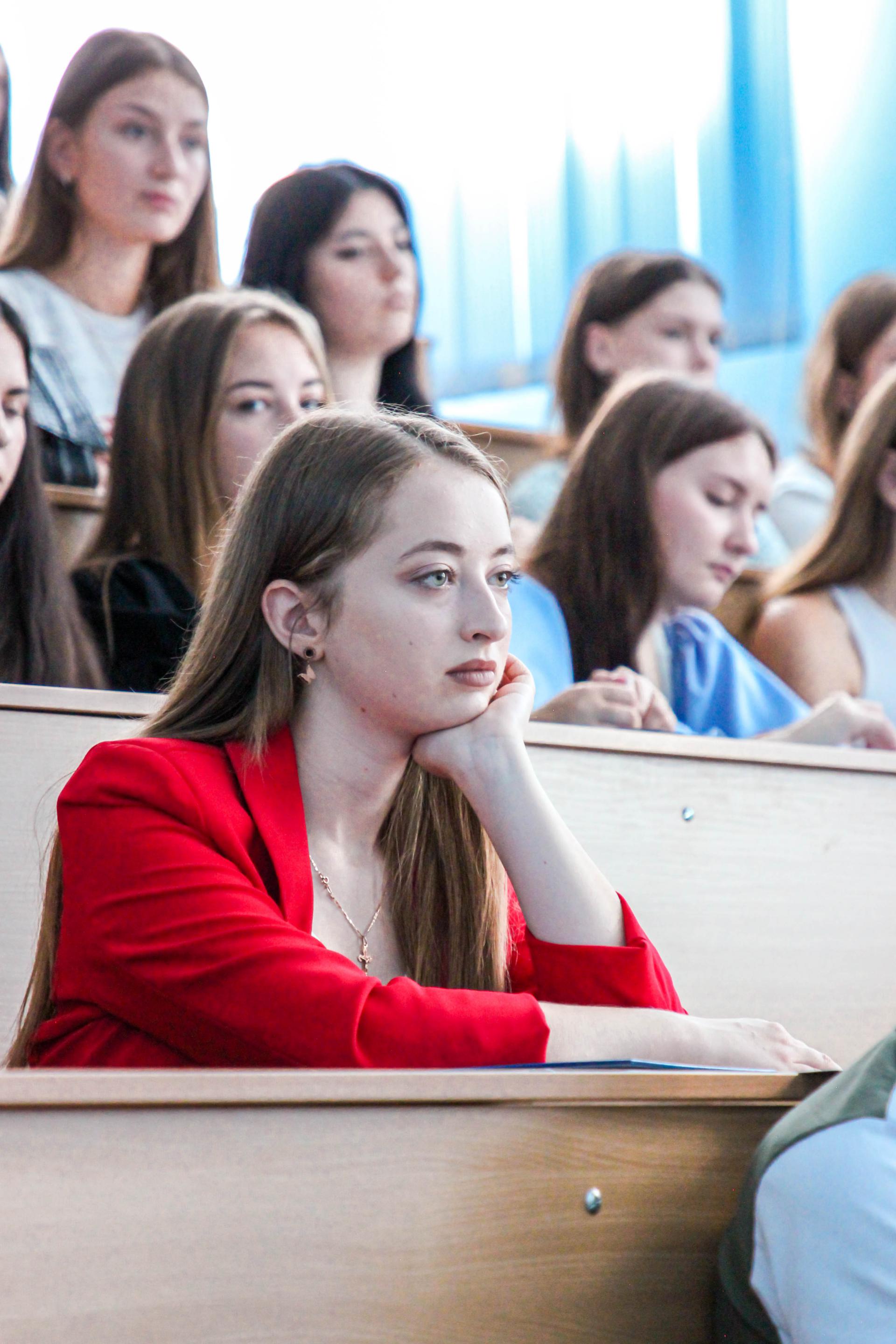 In an informal atmosphere, young people met with directors and deans of educational and research institutes and university faculties, got to know heads and representatives of departments, familiarized themselves with the material and technical base of their structural subdivision.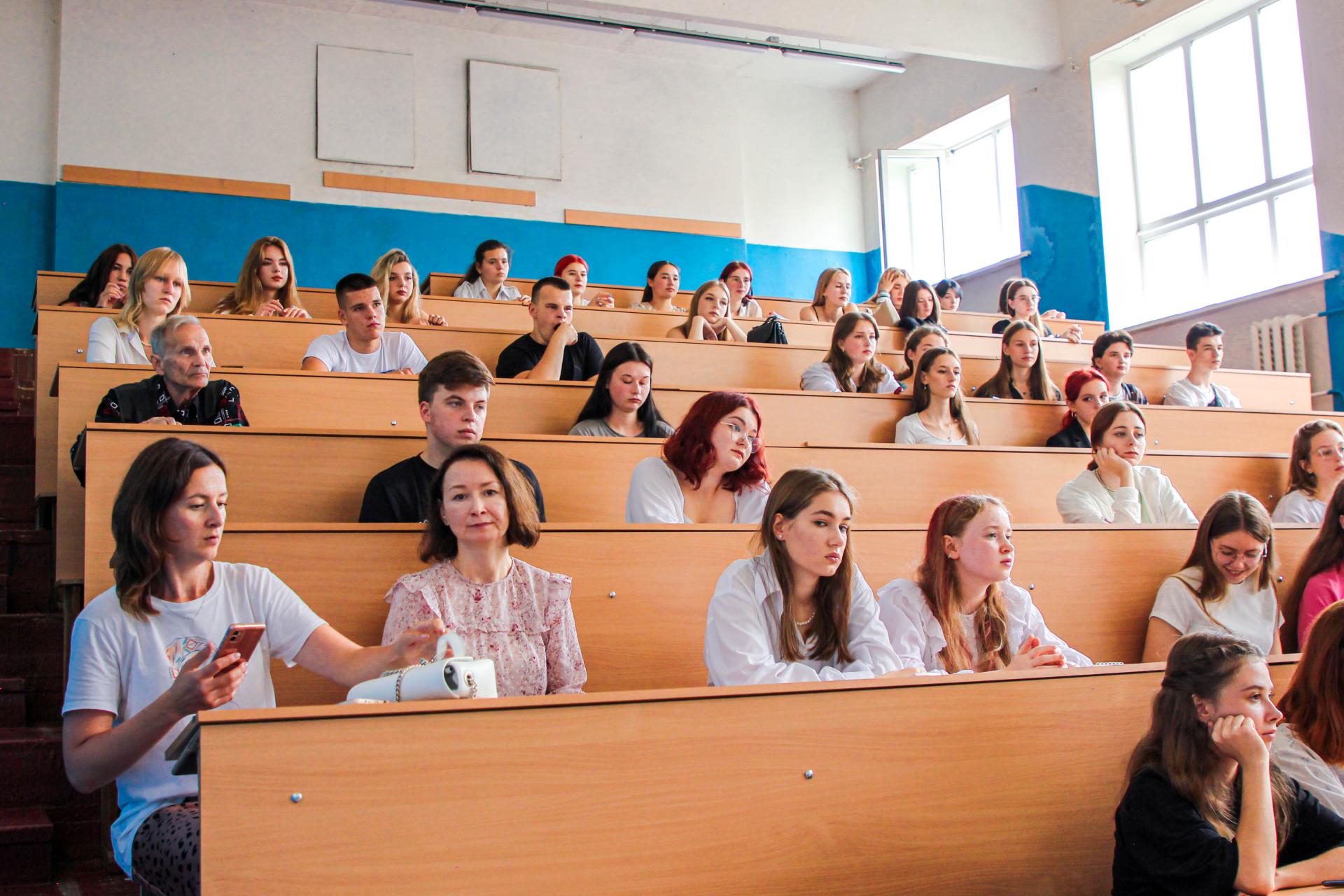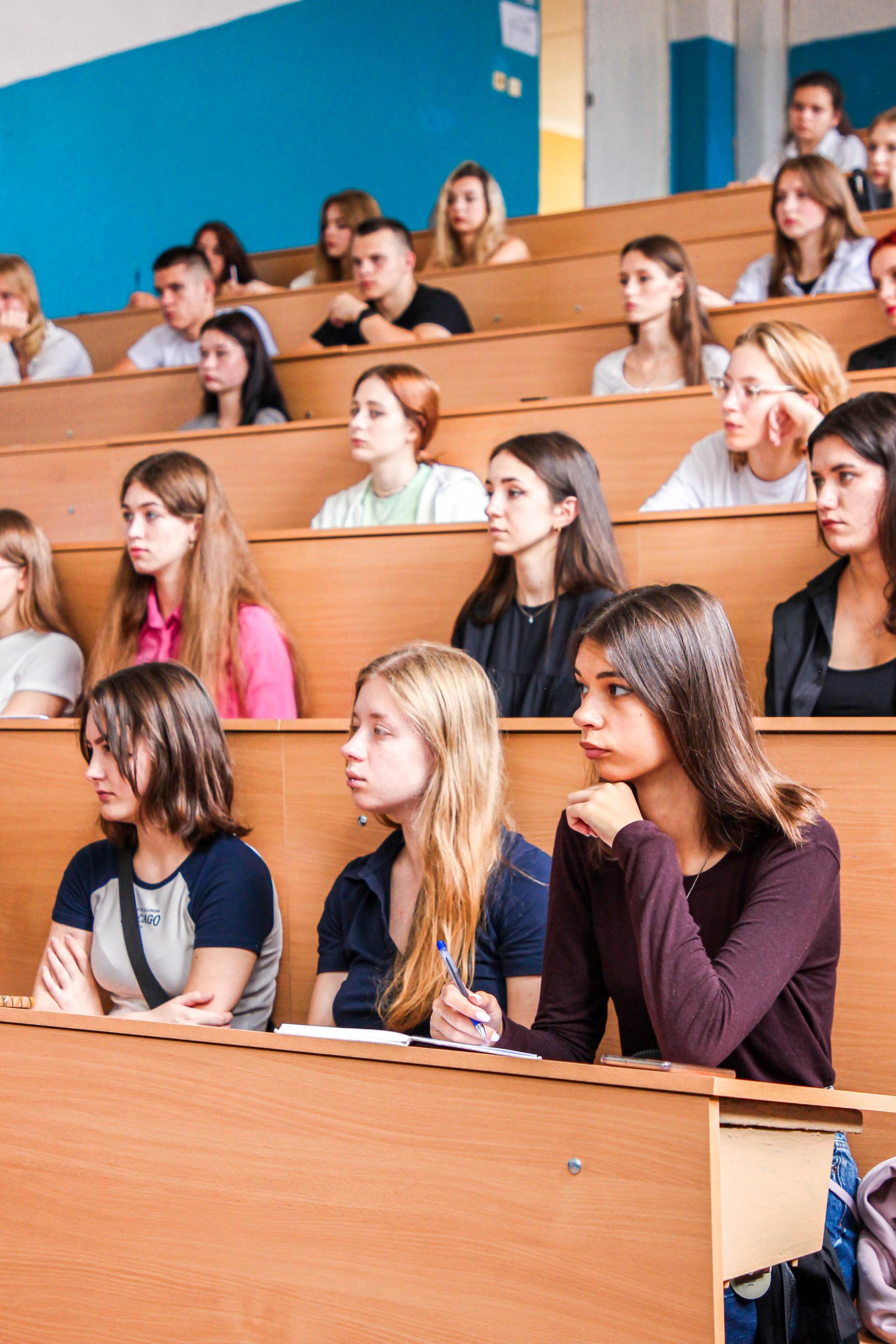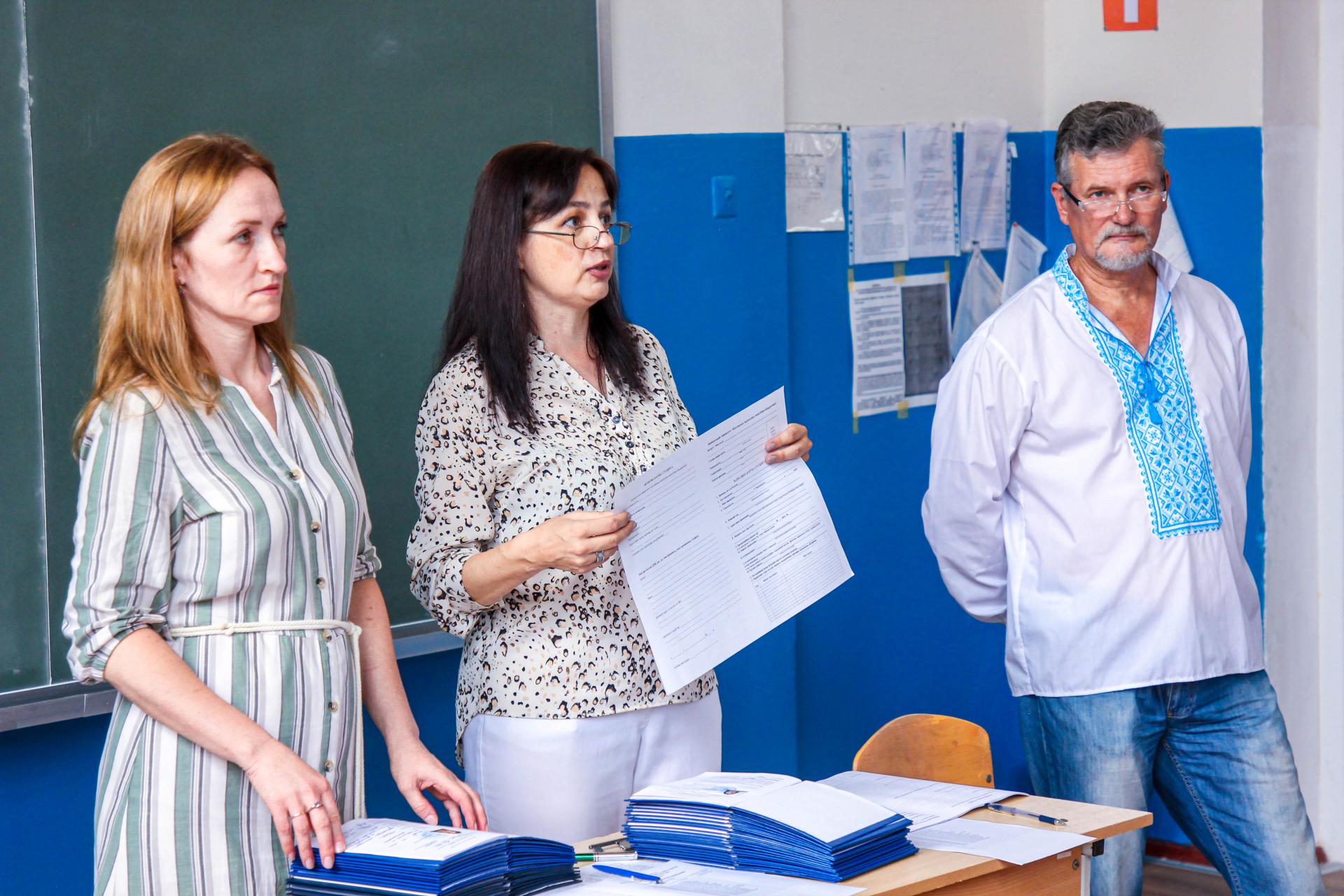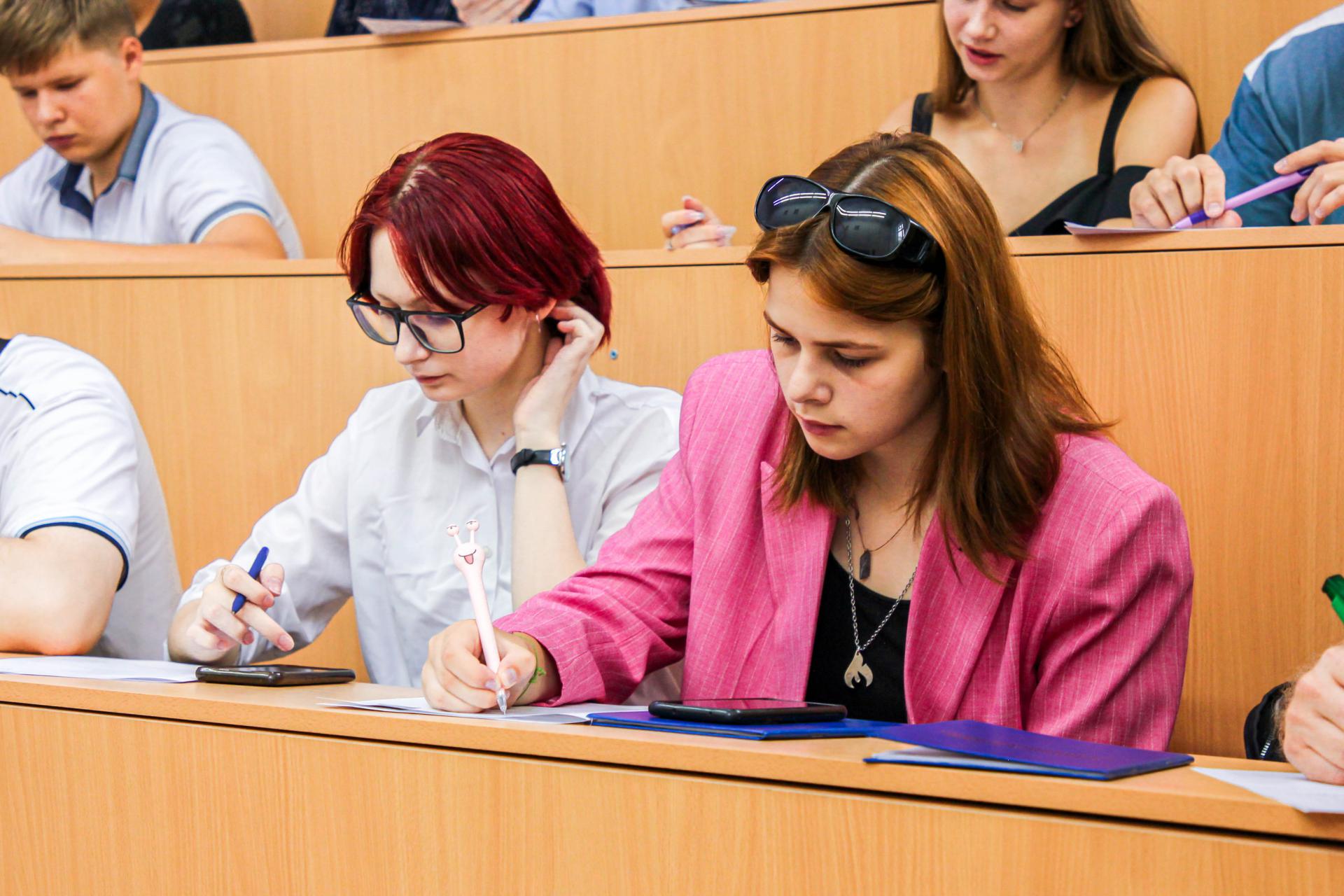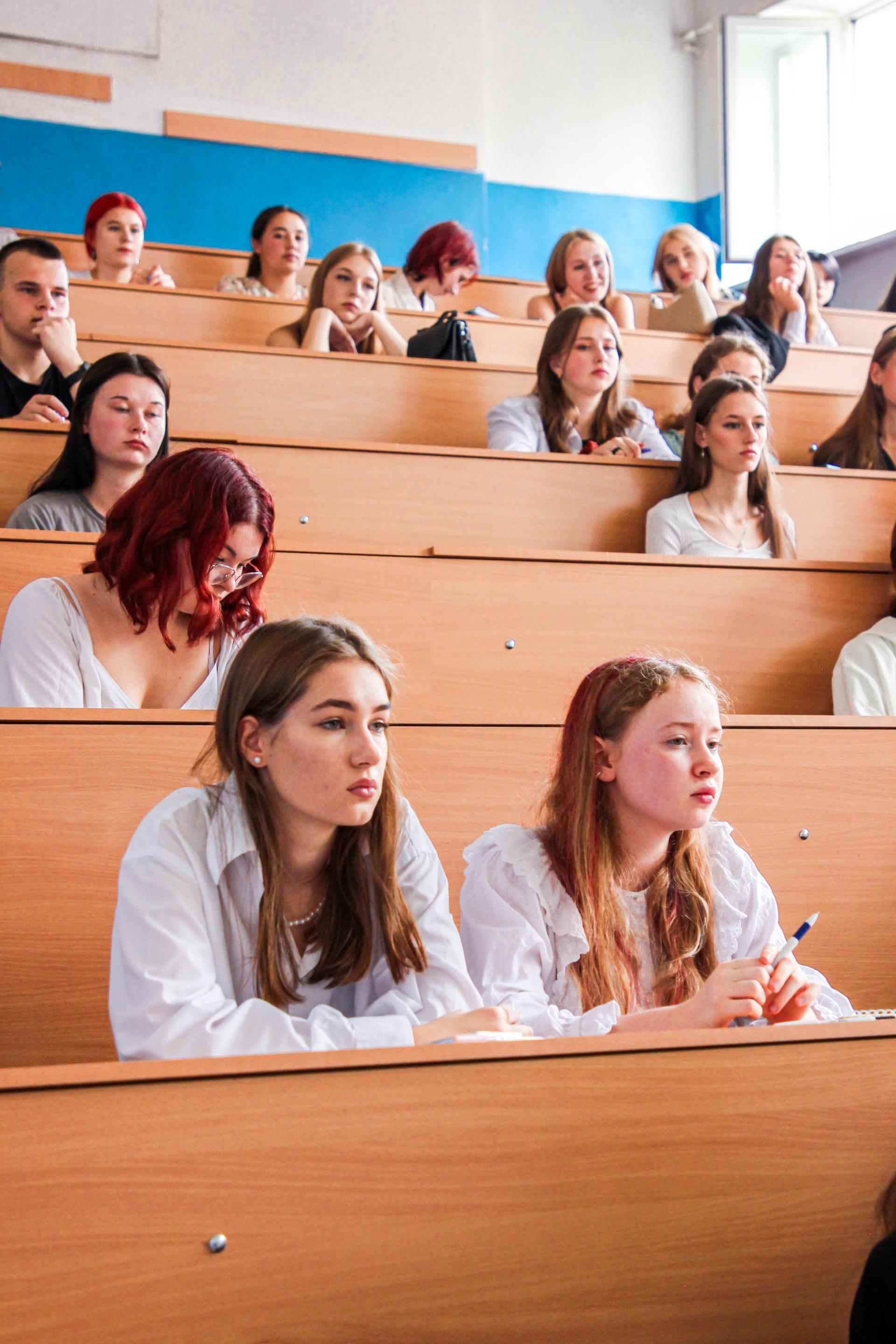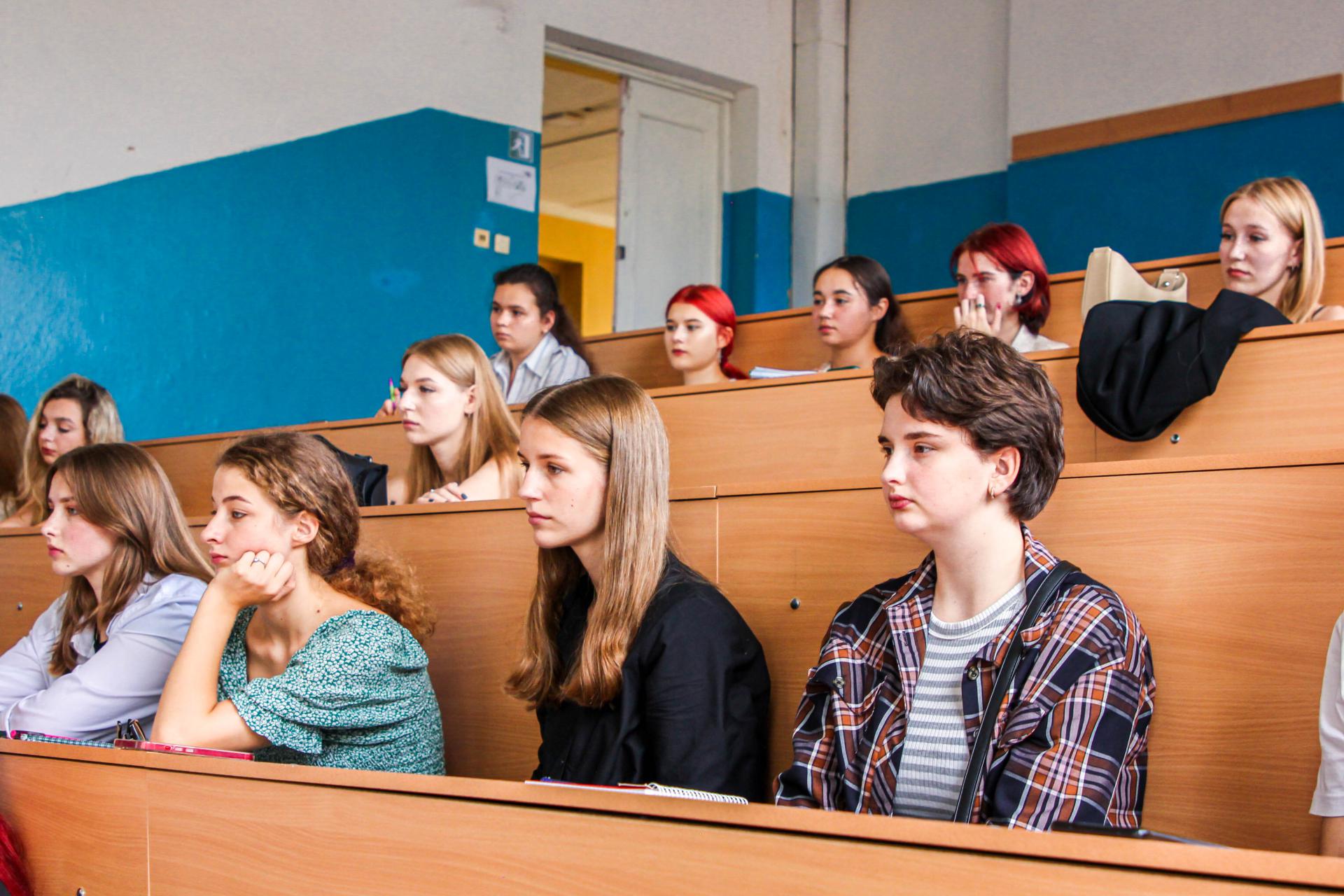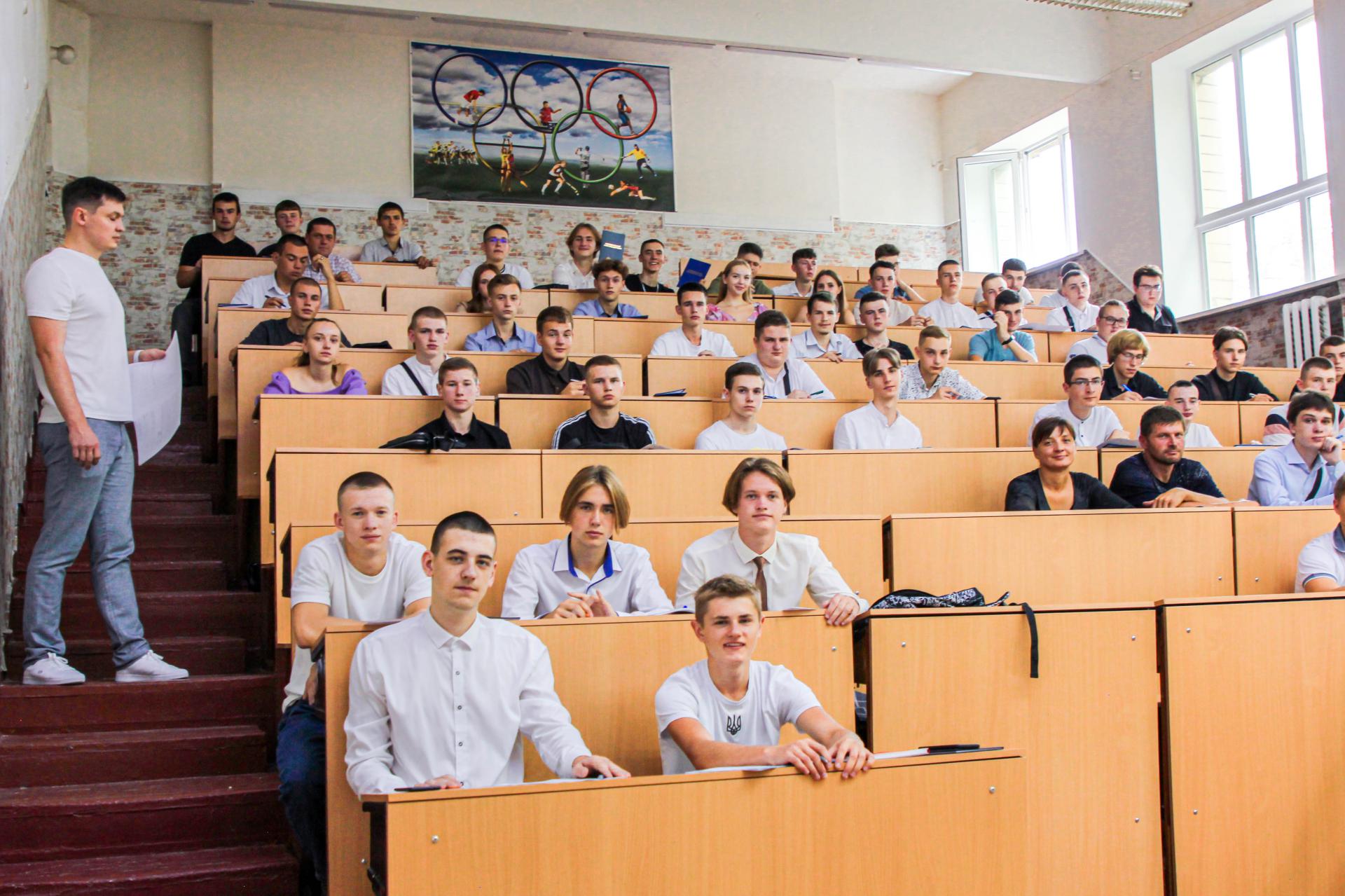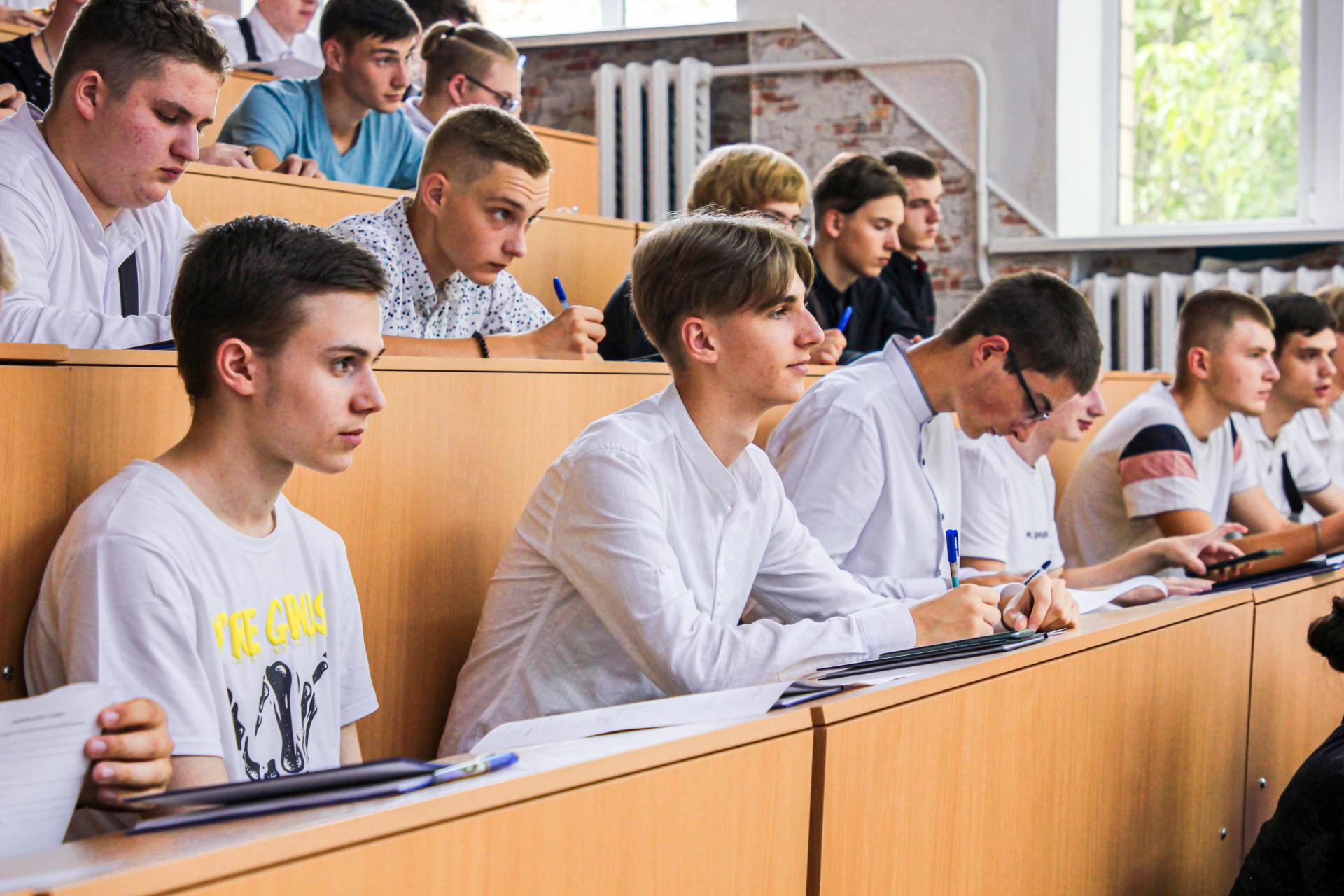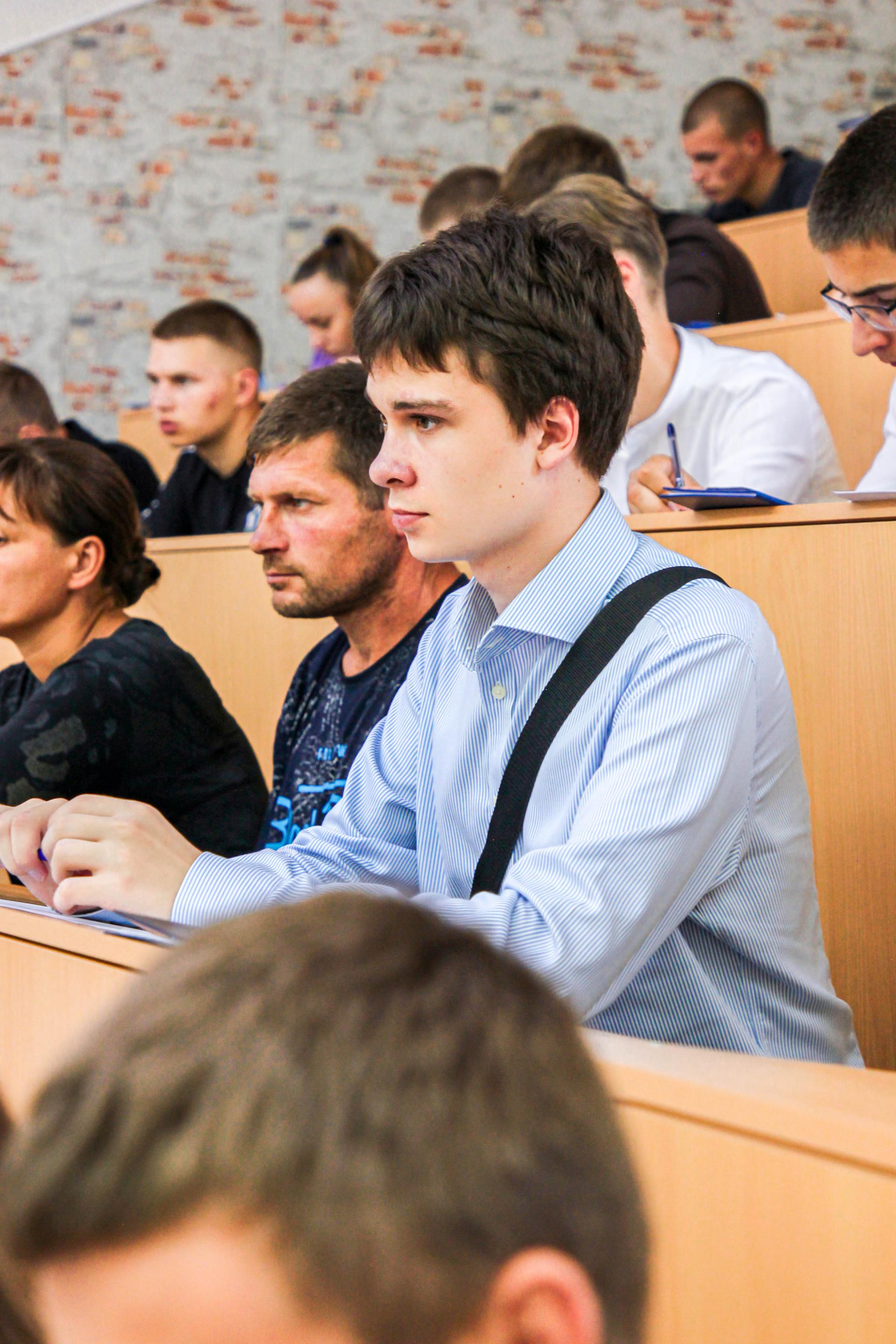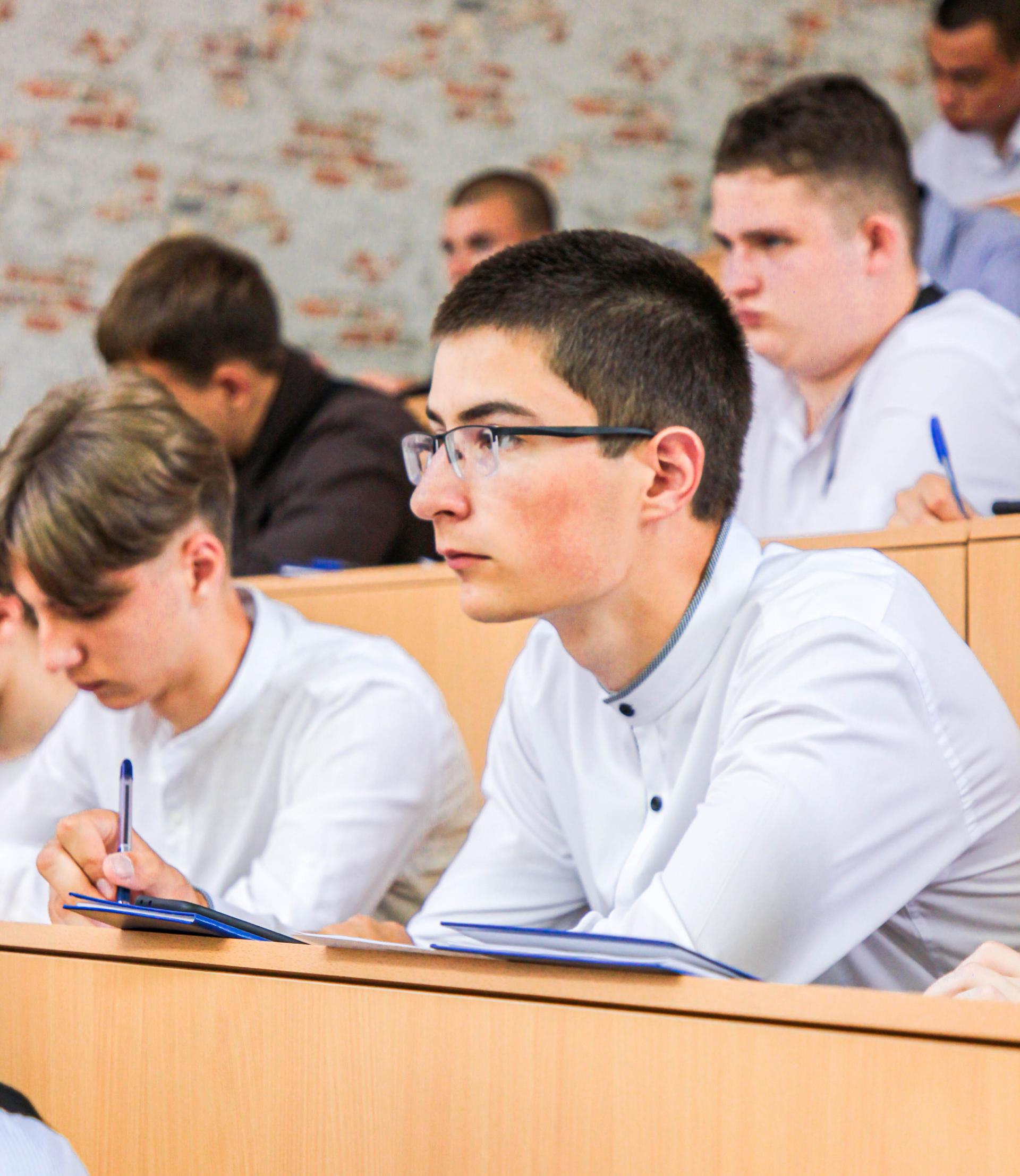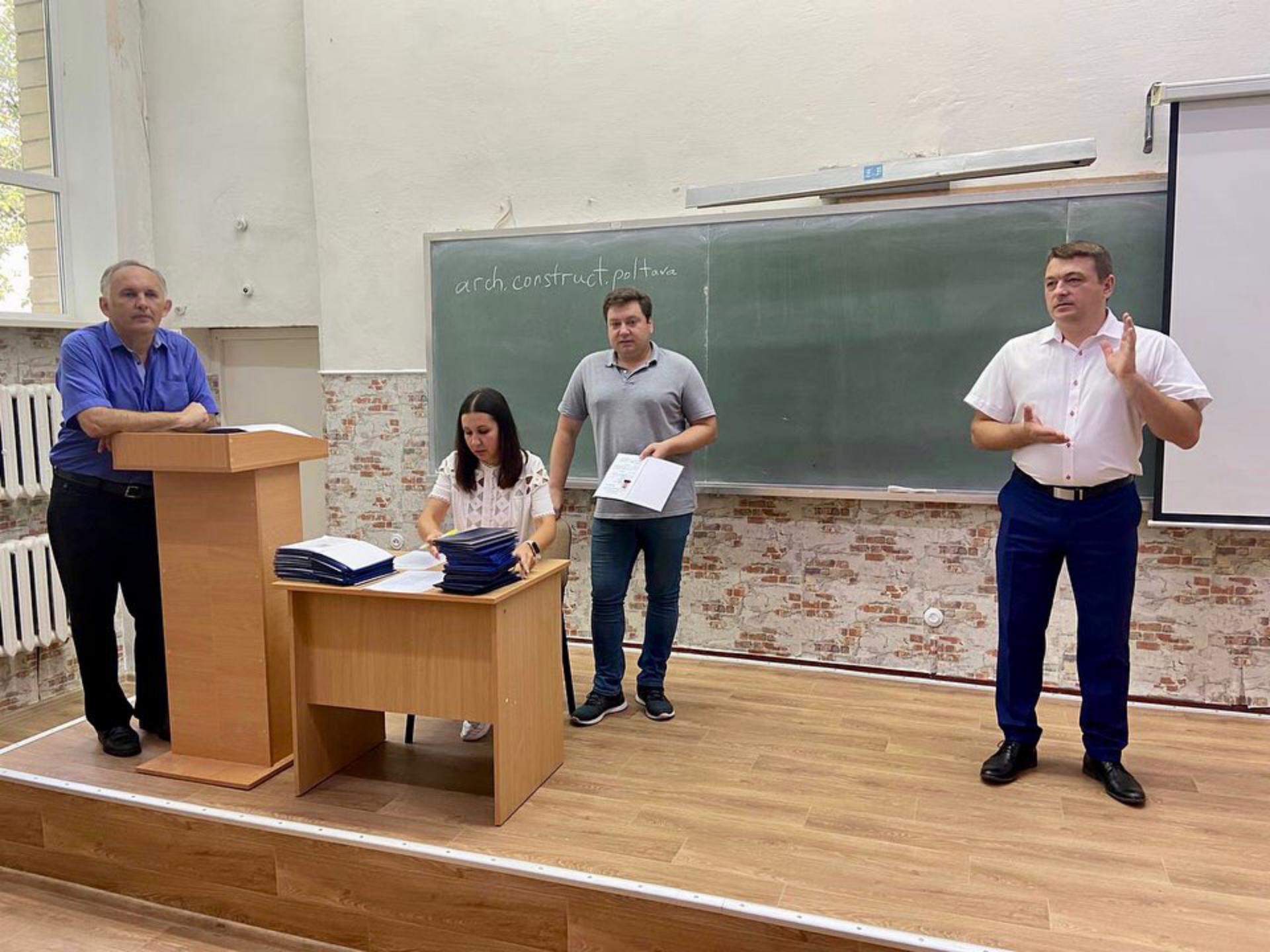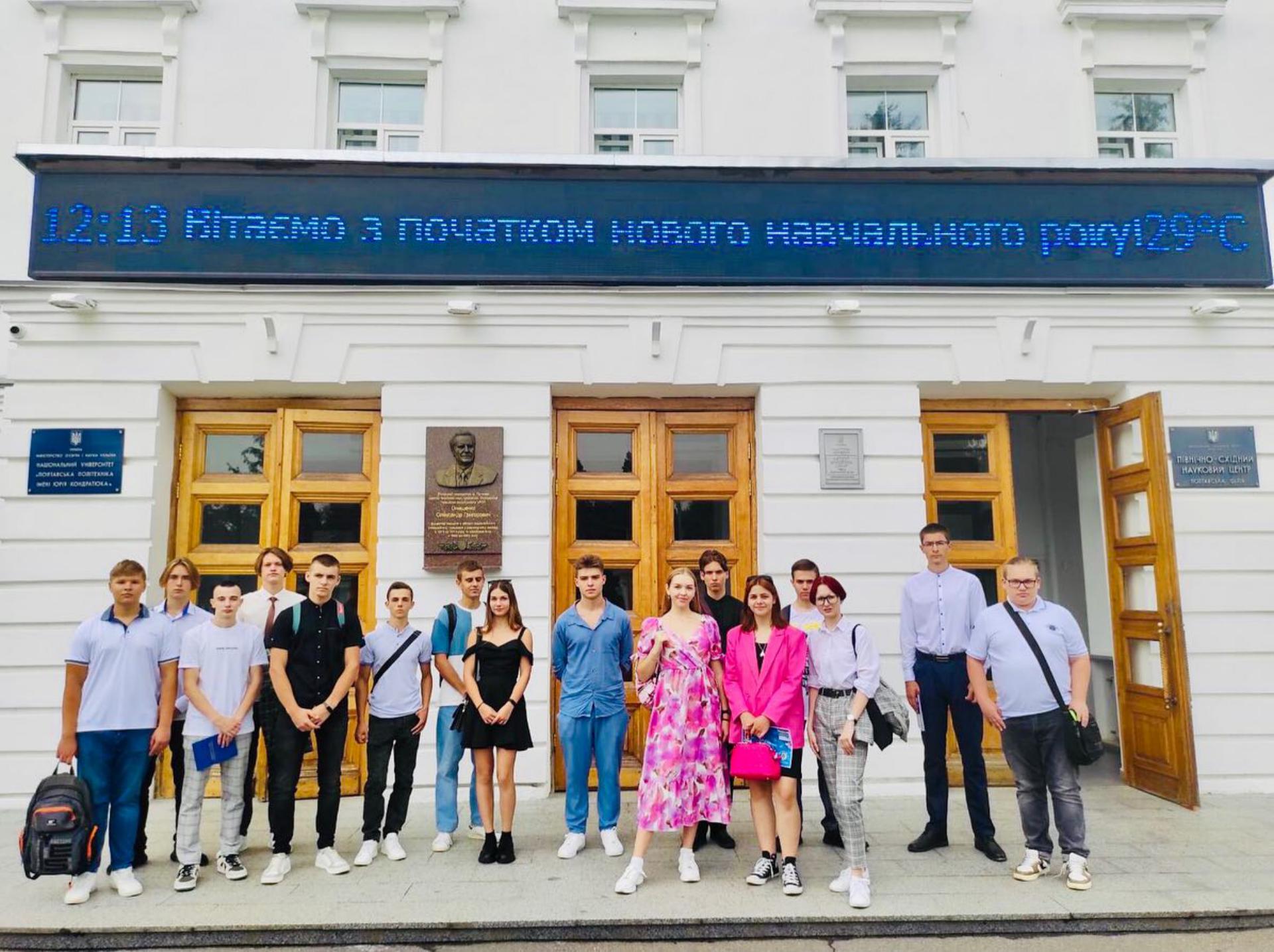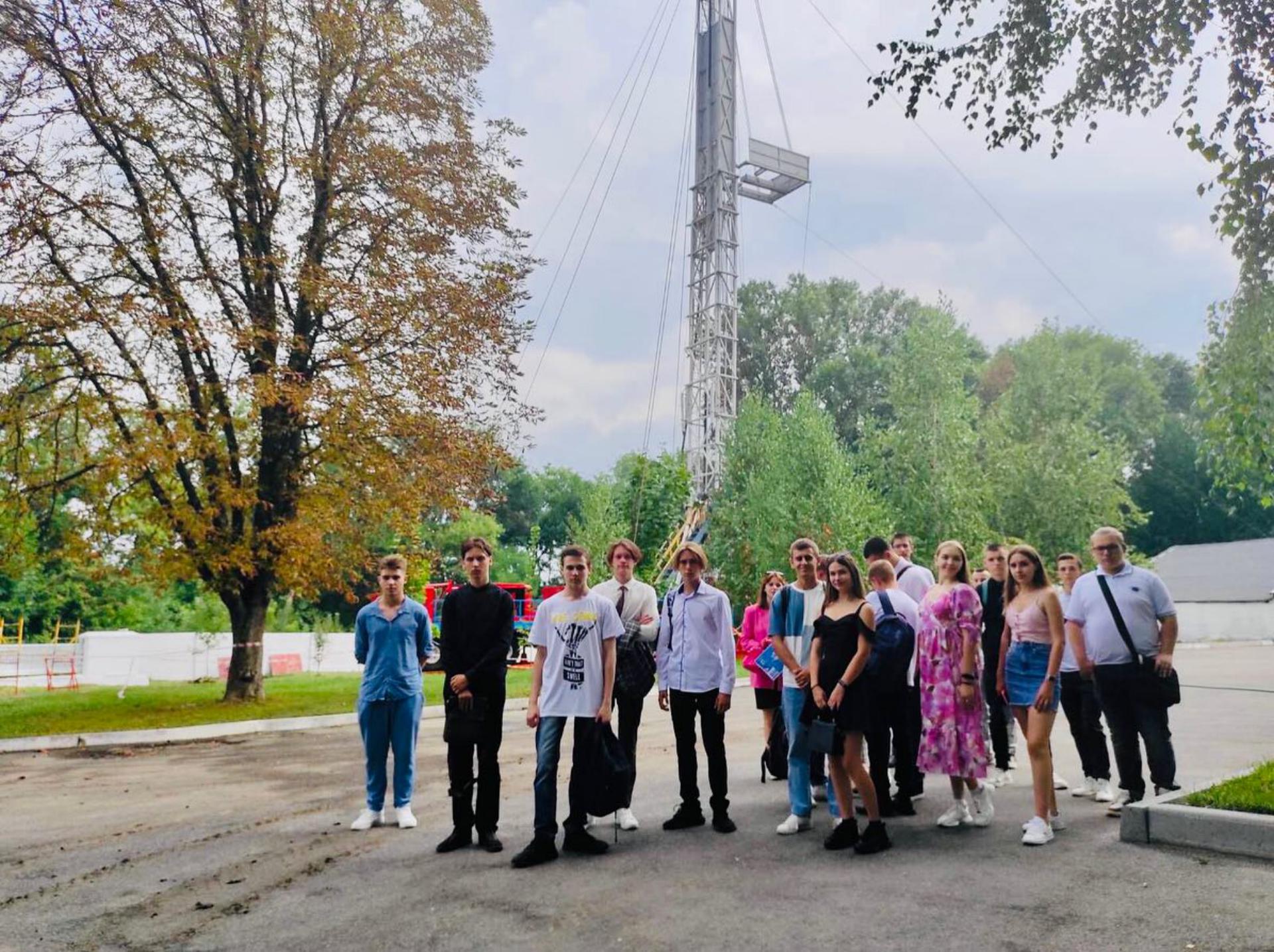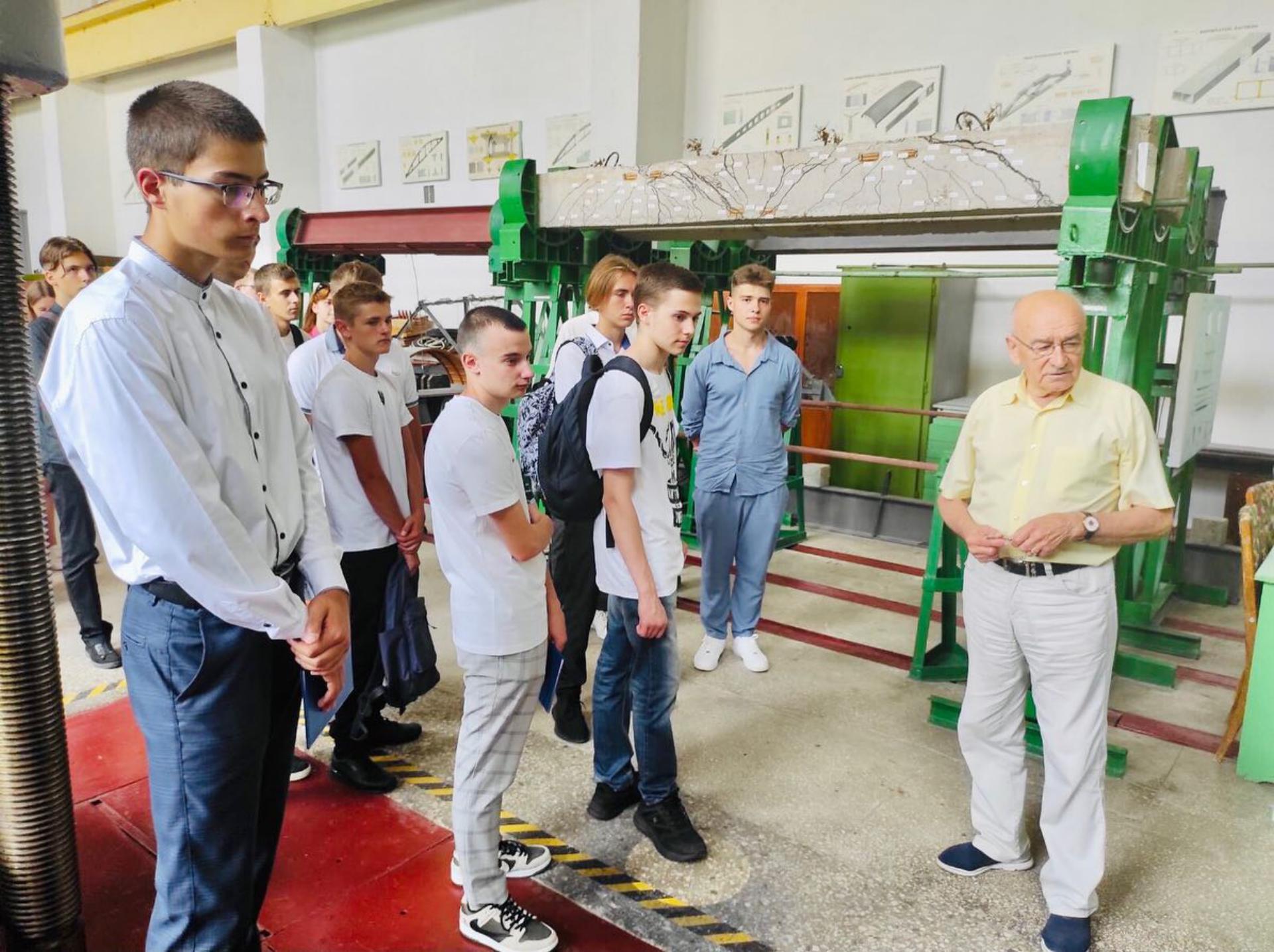 The students' attention was especially paid to the security infrastructure – the location of bomb shelters equipped within each building of the university, the algorithm of actions during air raids alarms and in case of emergency situations.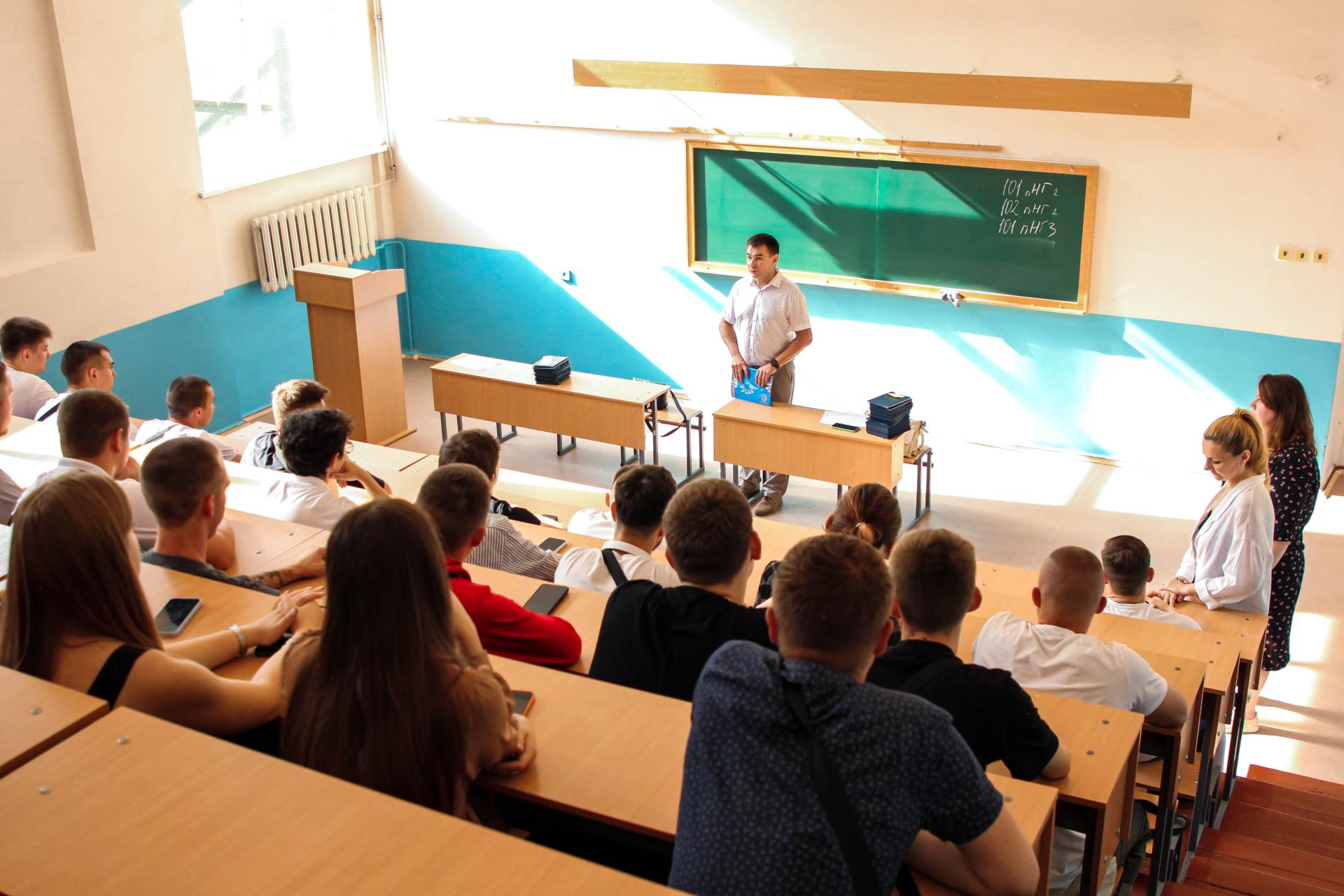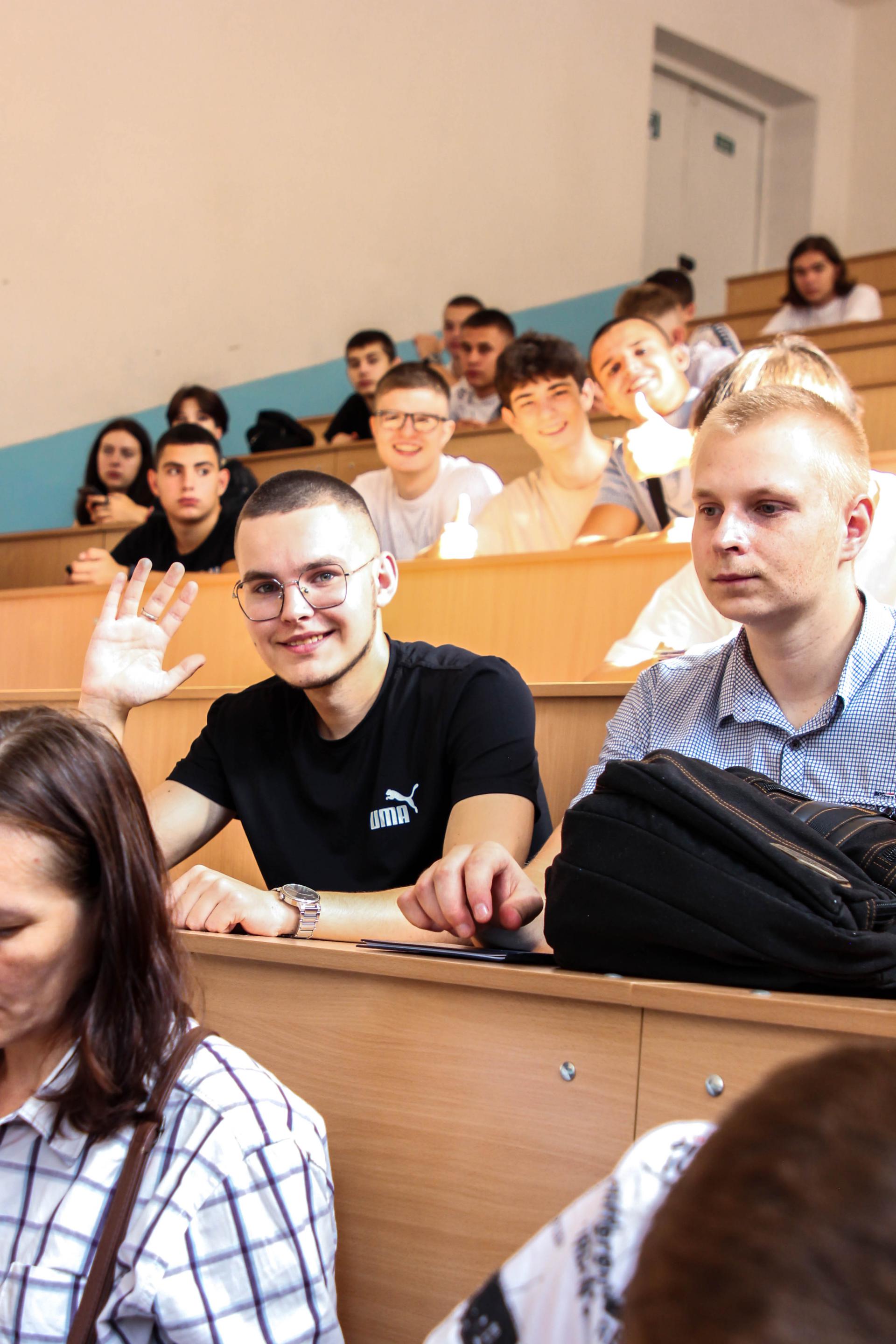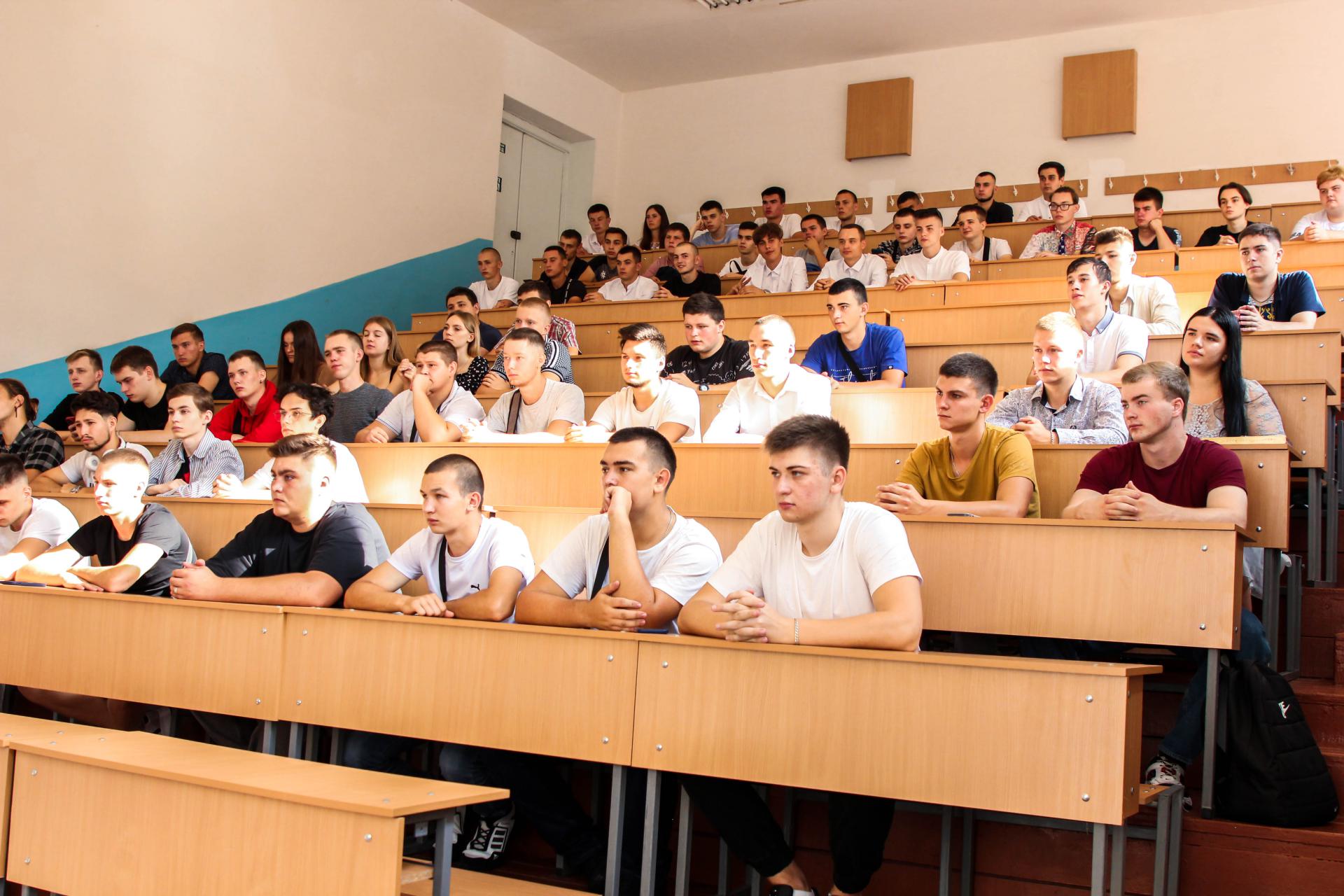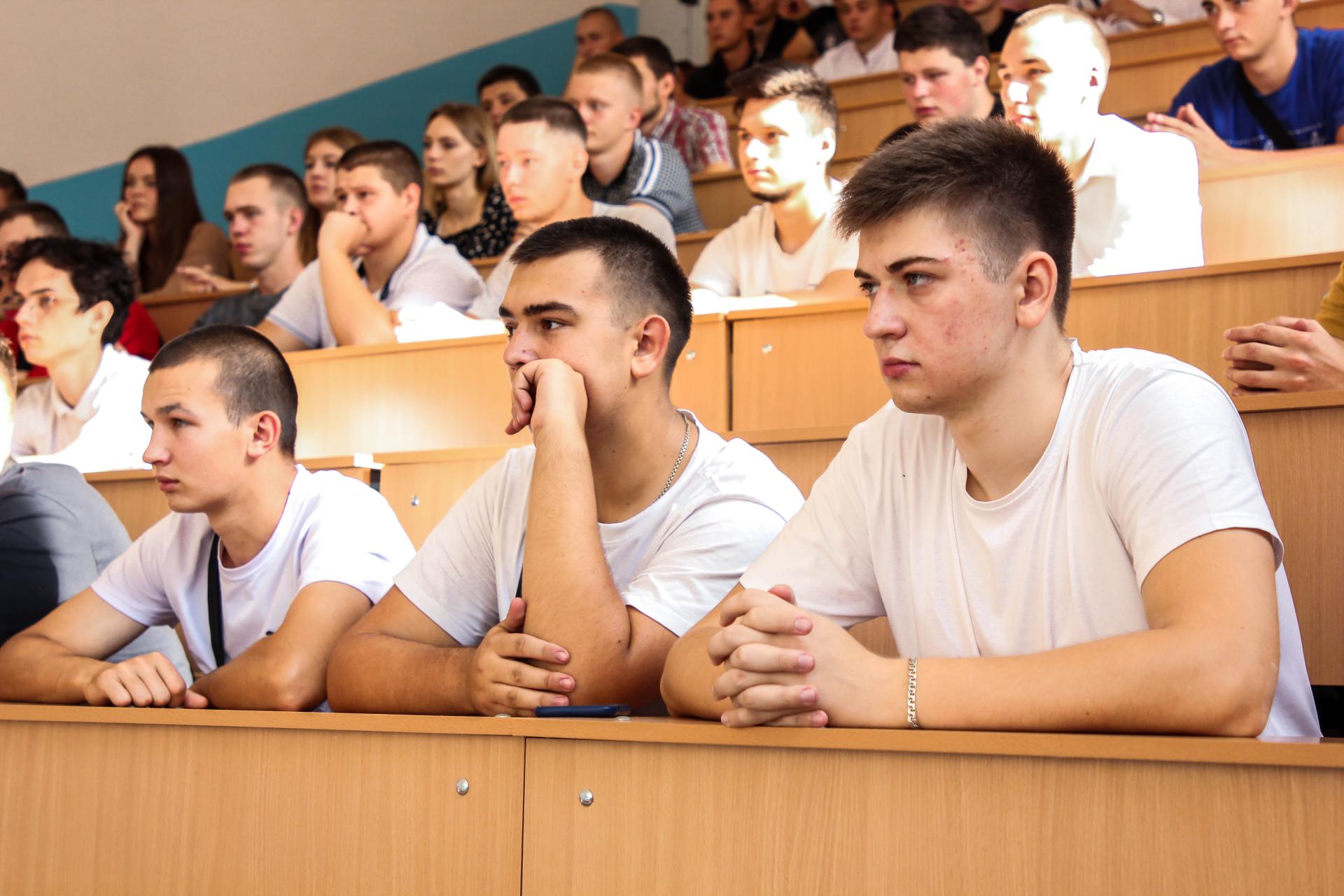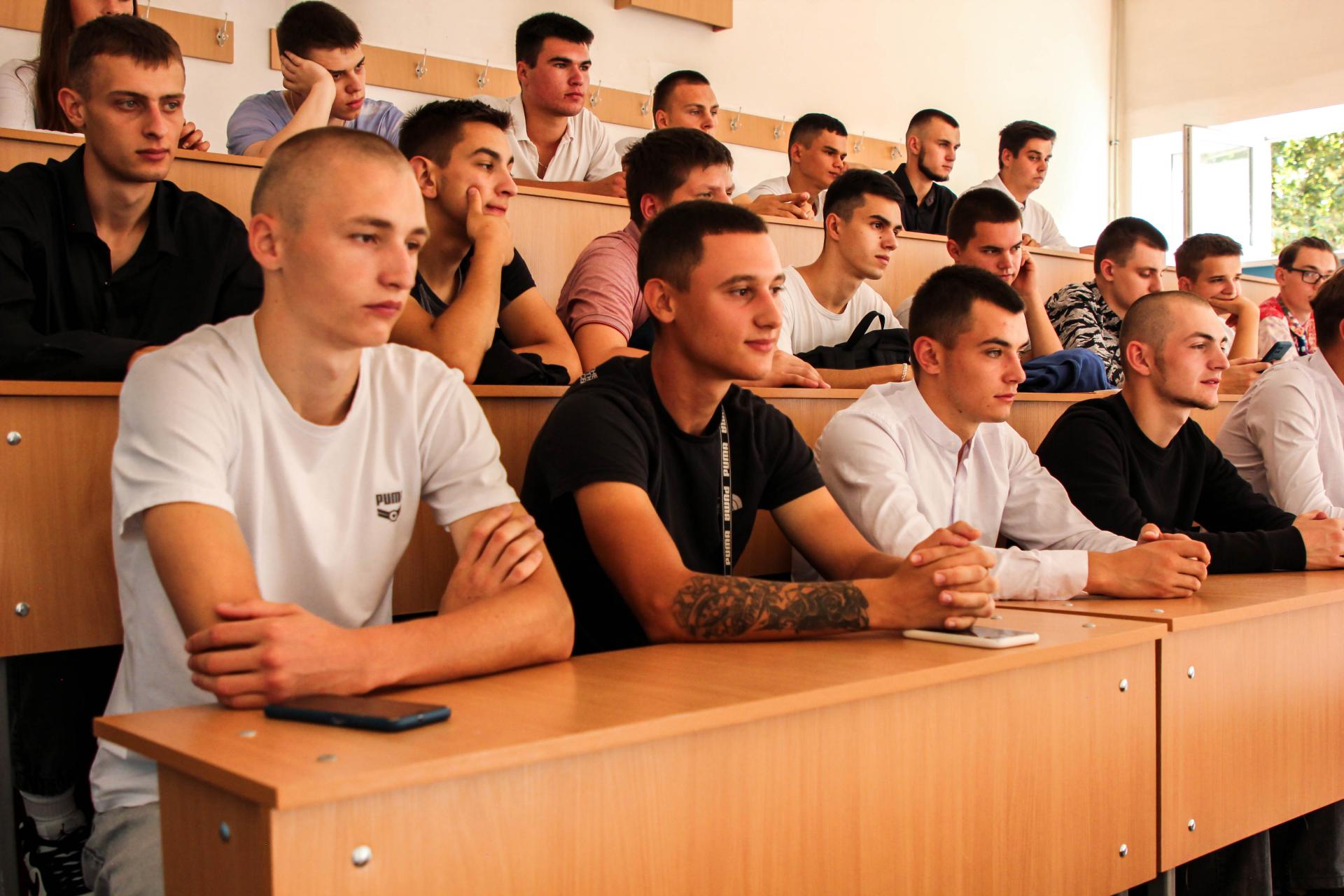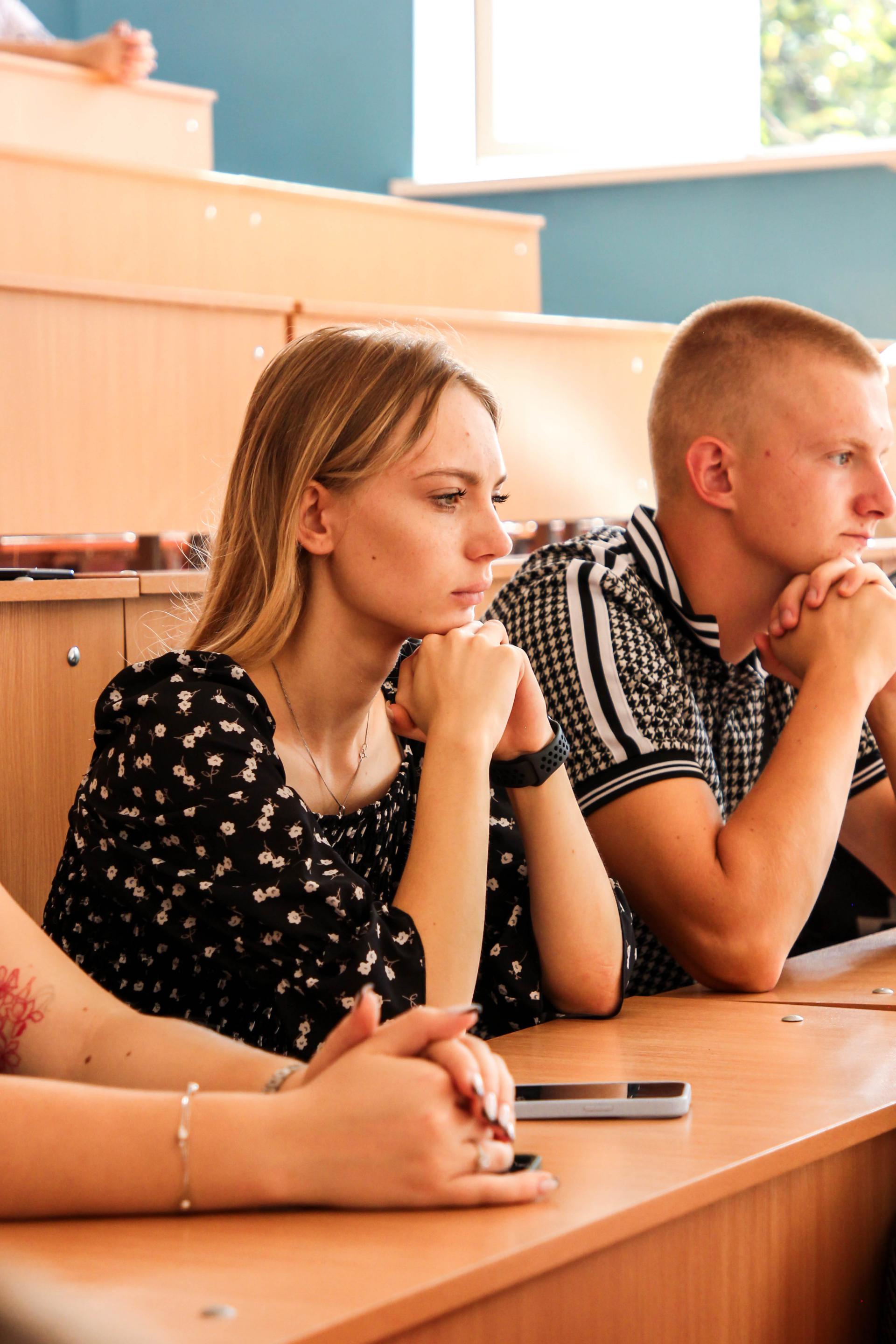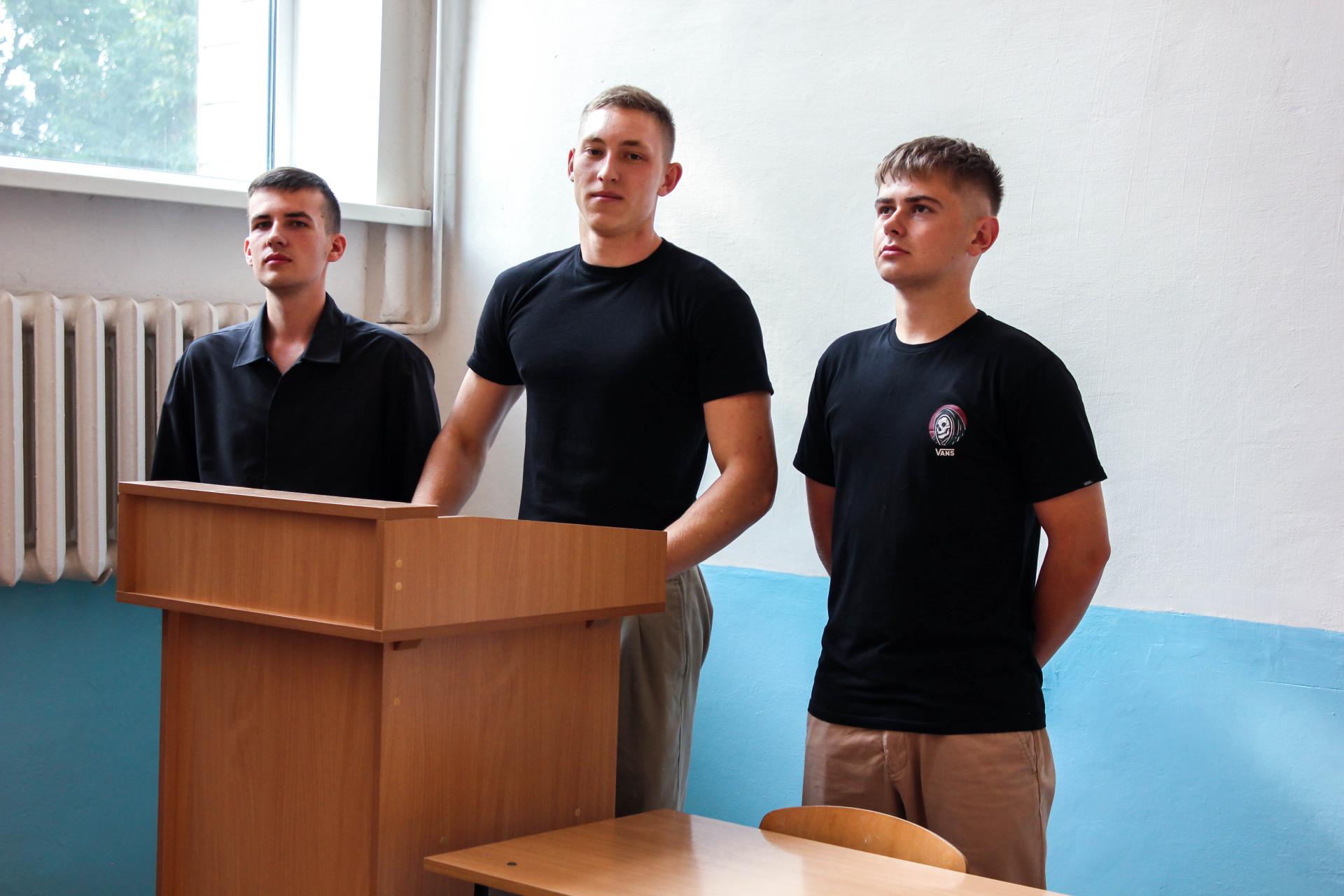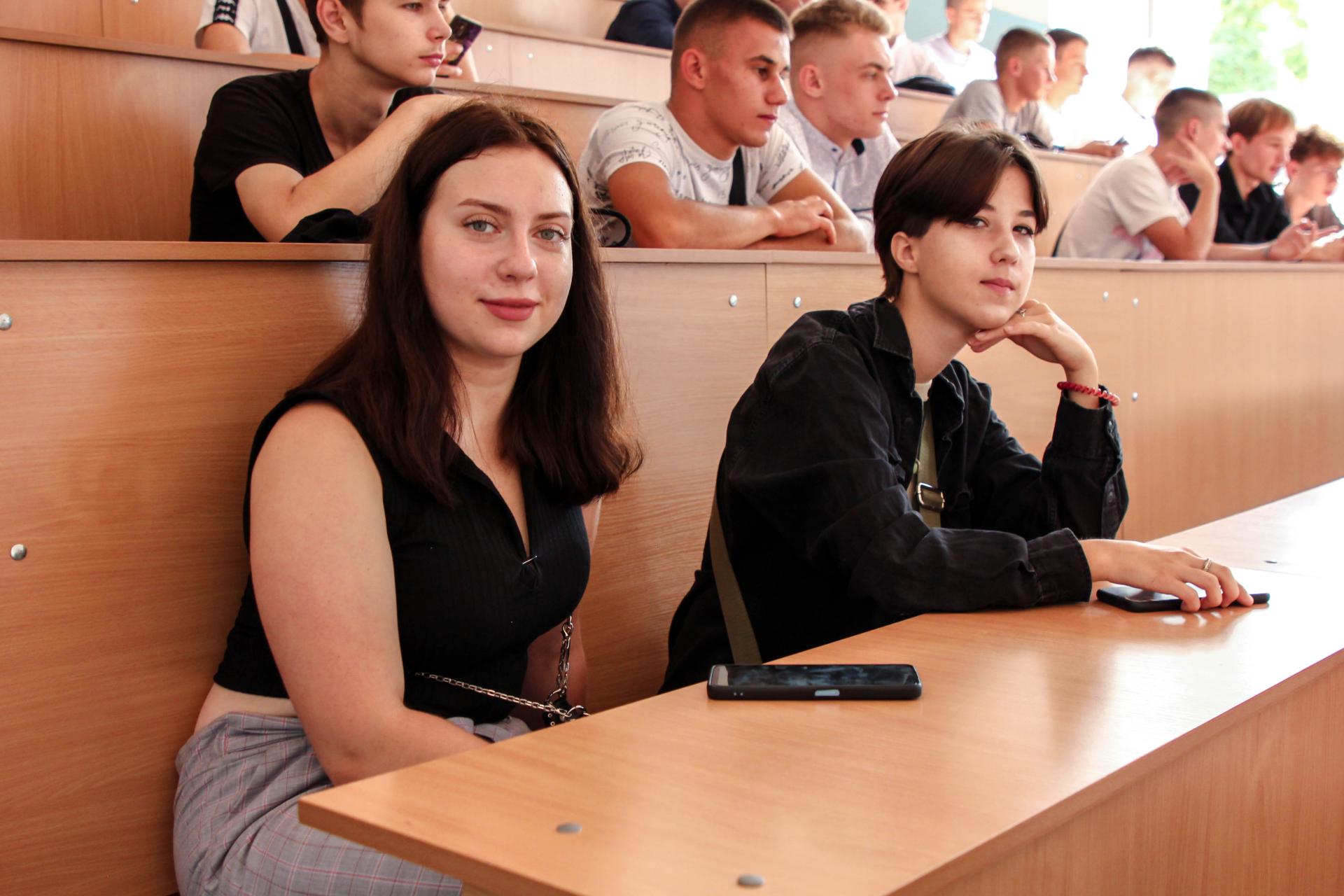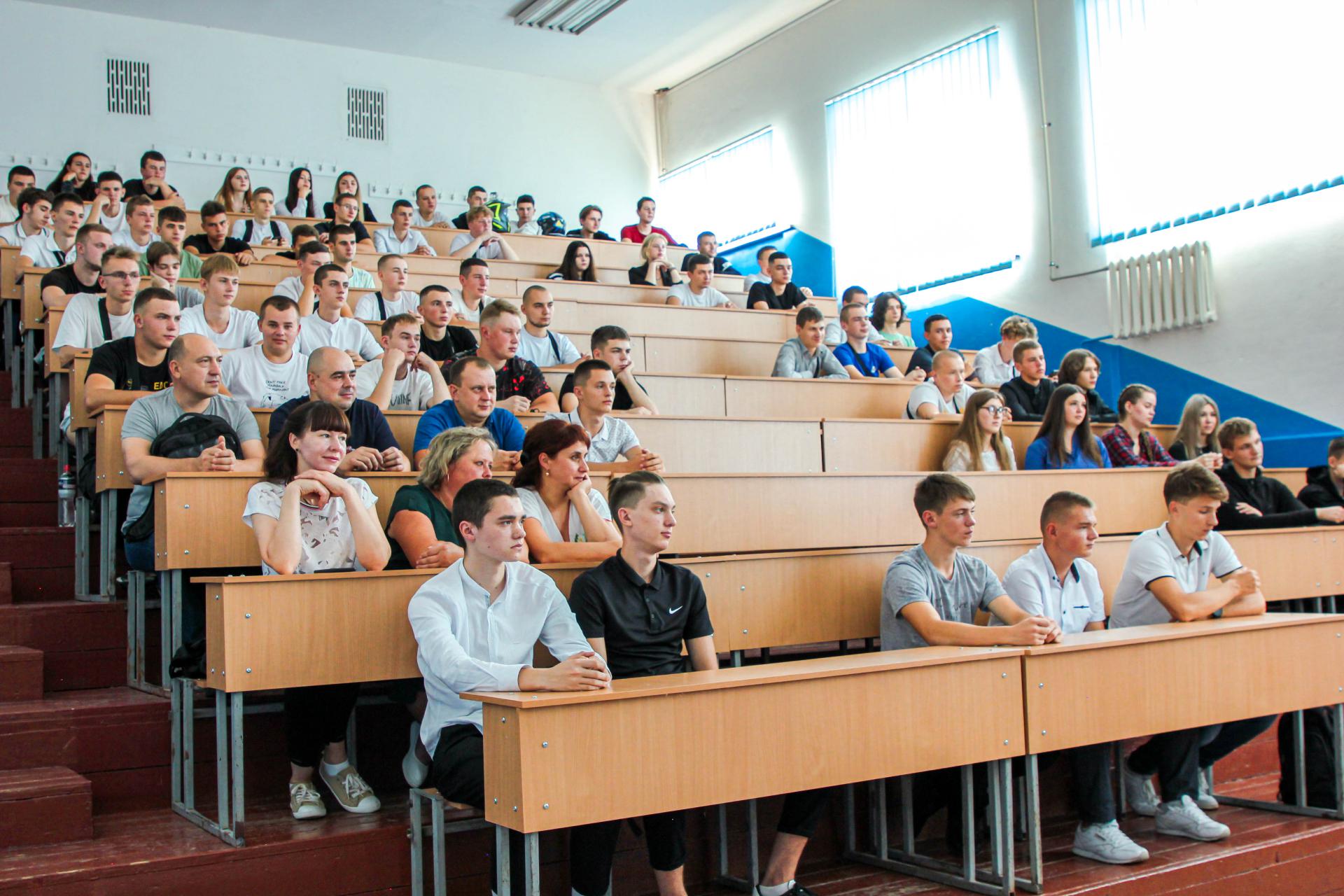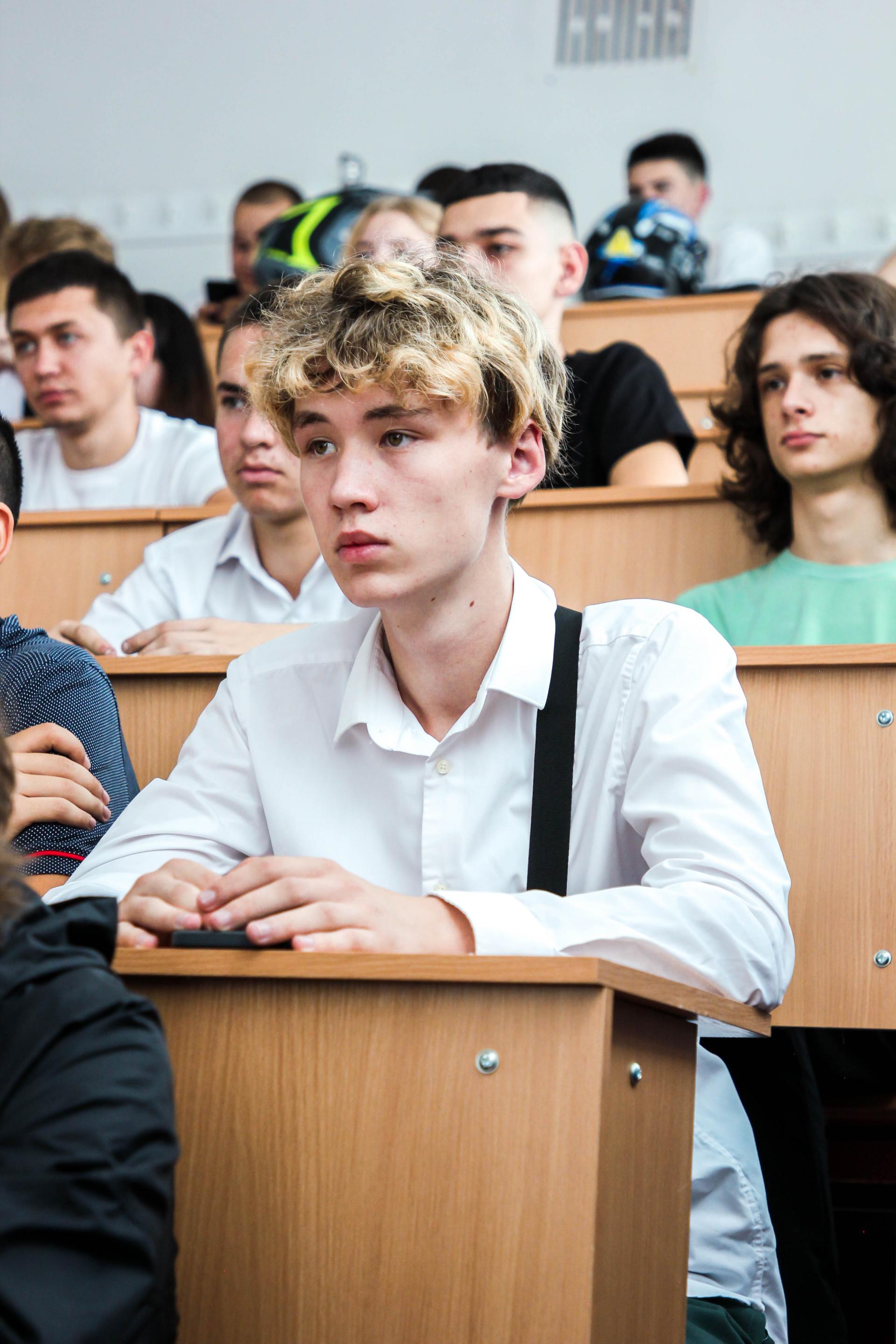 According to freshmen, first of all, the university is impressive in scale. The large territory of the Poltava Polytechnic fascinates and attracts, and the facilities of the university correspond to the level of European institutions of higher education. The youth also noted interesting features of the educational process at the university.
"It was unexpected for me to see how higher education differs from secondary and vocational education. Of particular interest was the 100-point grading system. I was also interested in the peculiarities of the study schedule. Unlike the college, where classes start at 9:00 a.m., at the university, studies can start at 8:30 a.m. or at 1:30 p.m.," – shared the freshman of the Educational and Research Institute of Information Technologies and Robotics, a graduate of the Poltava Polytechnic College.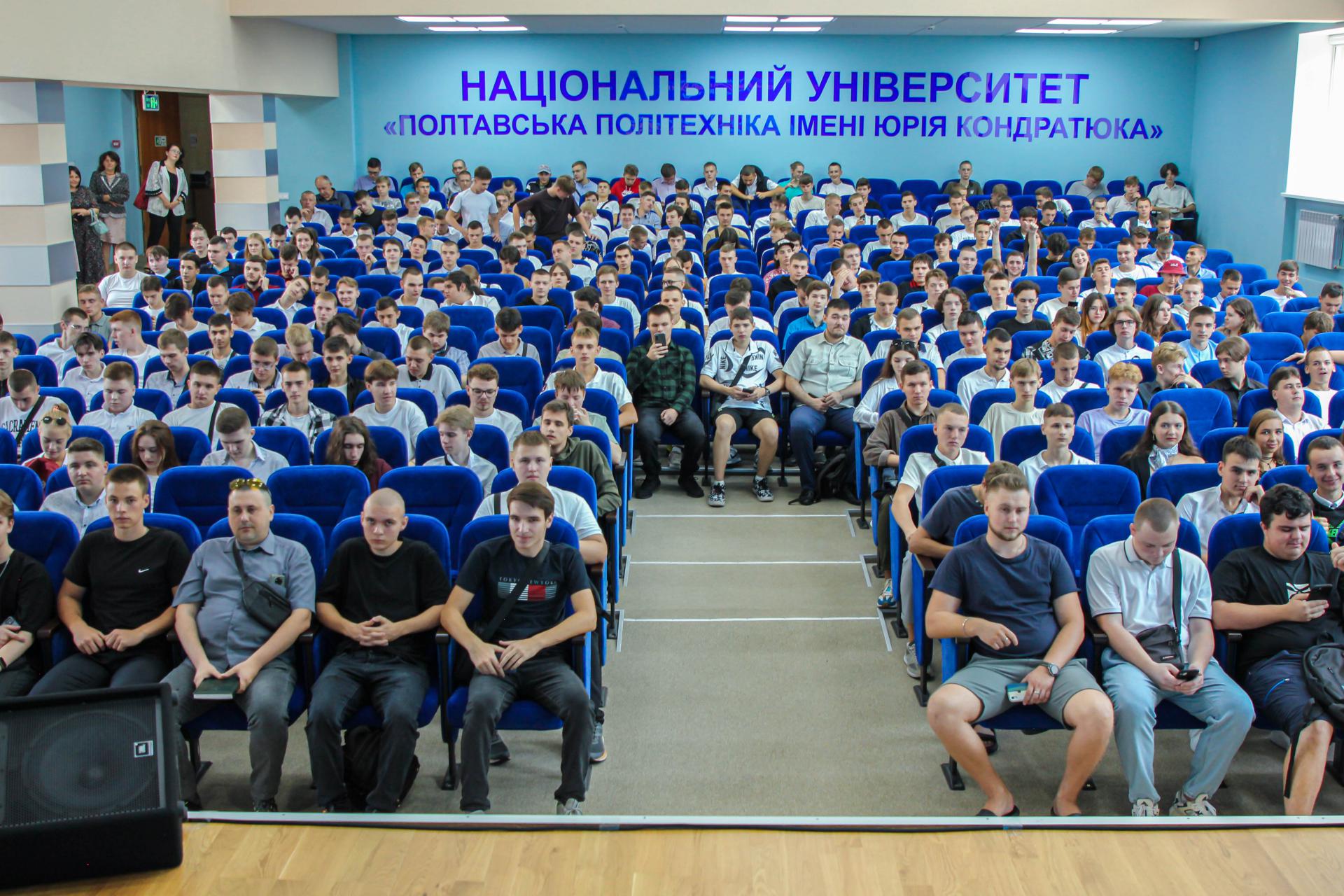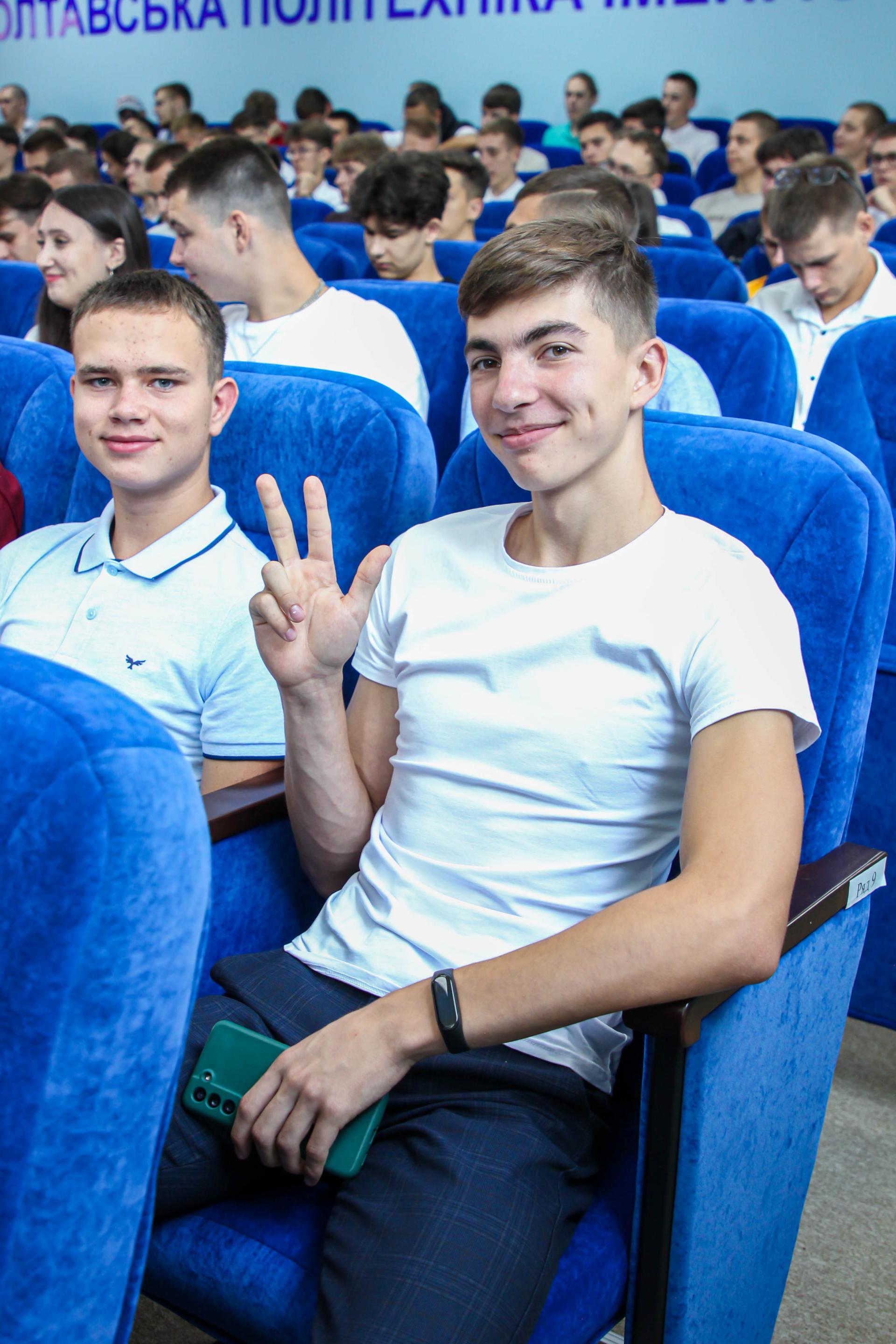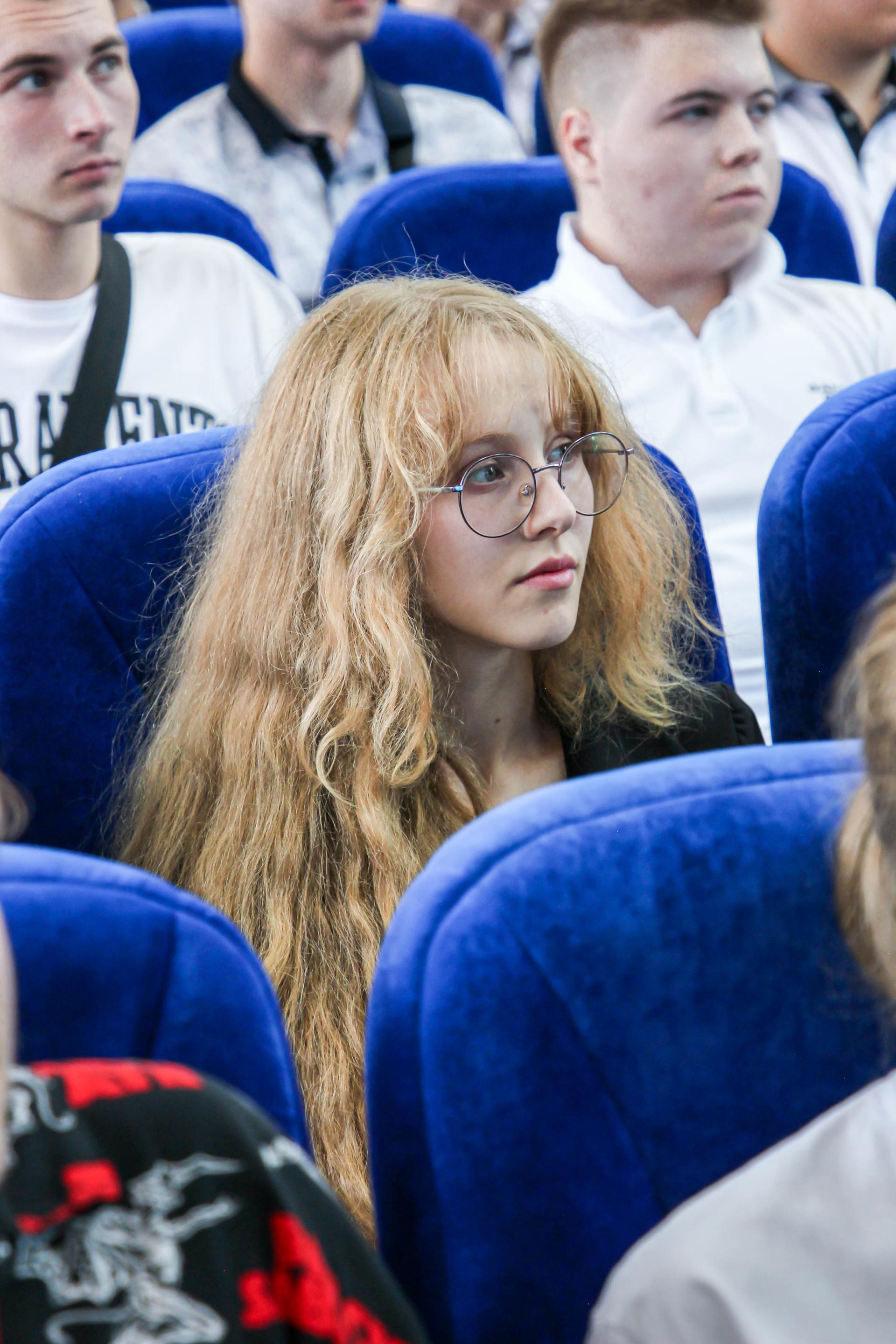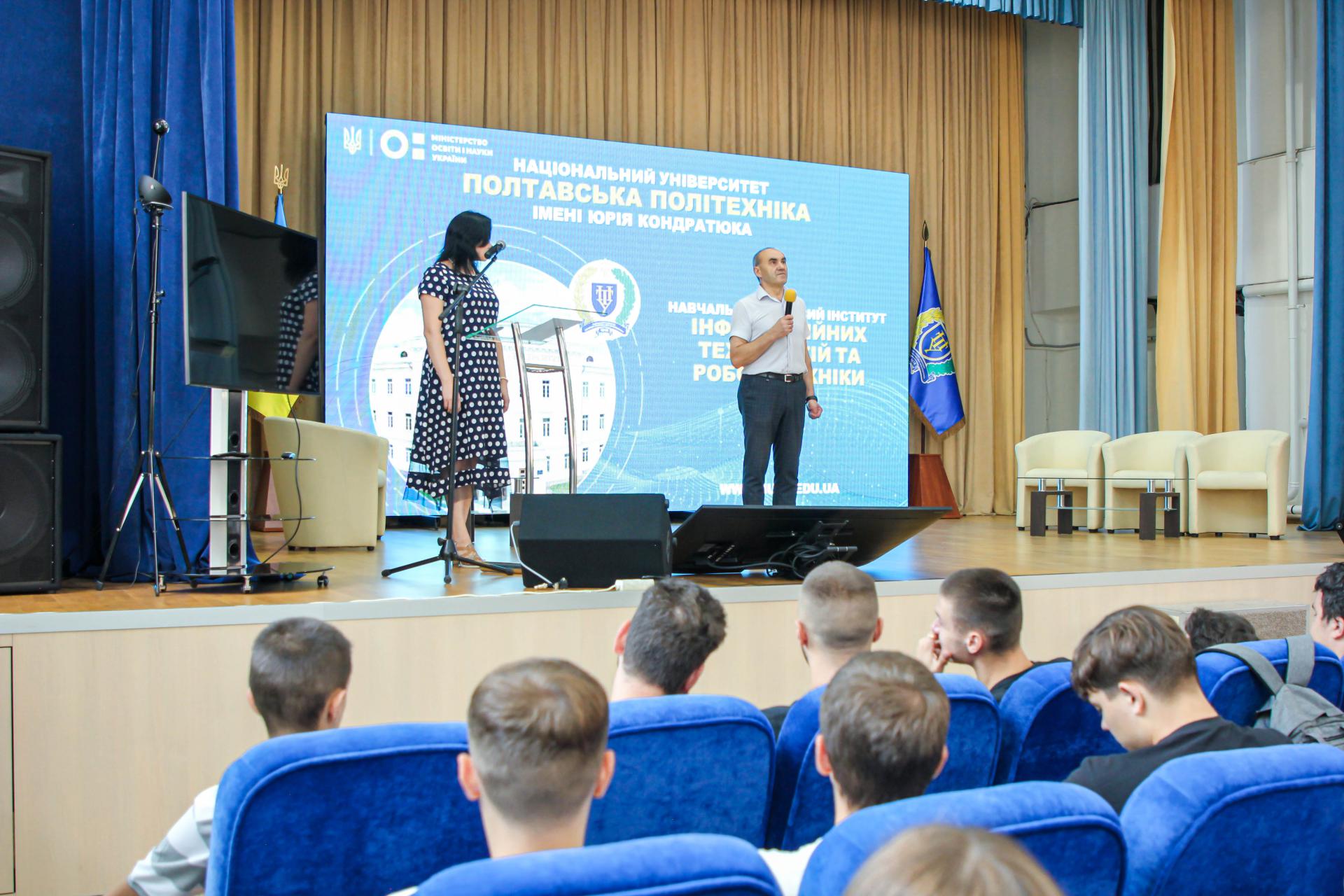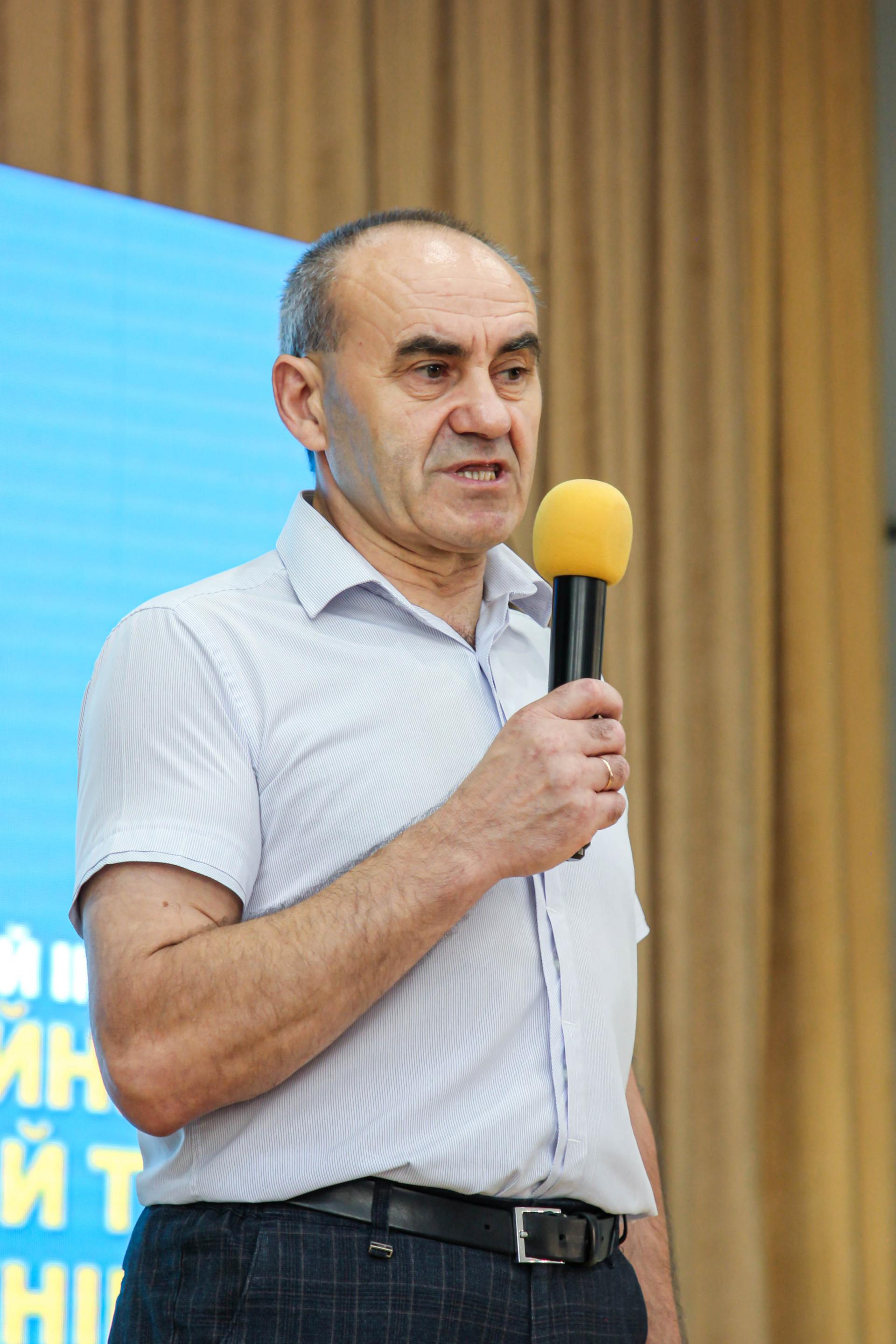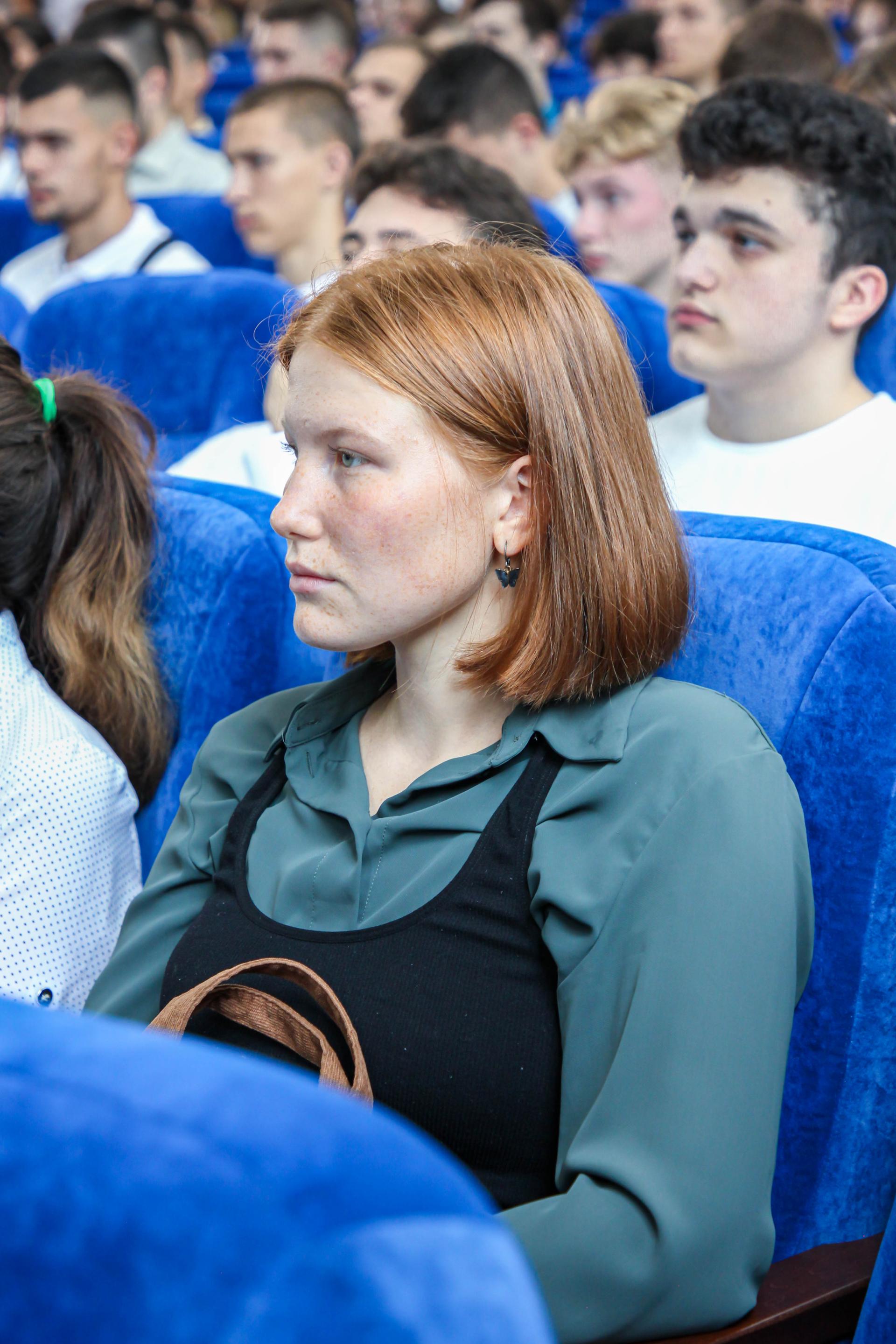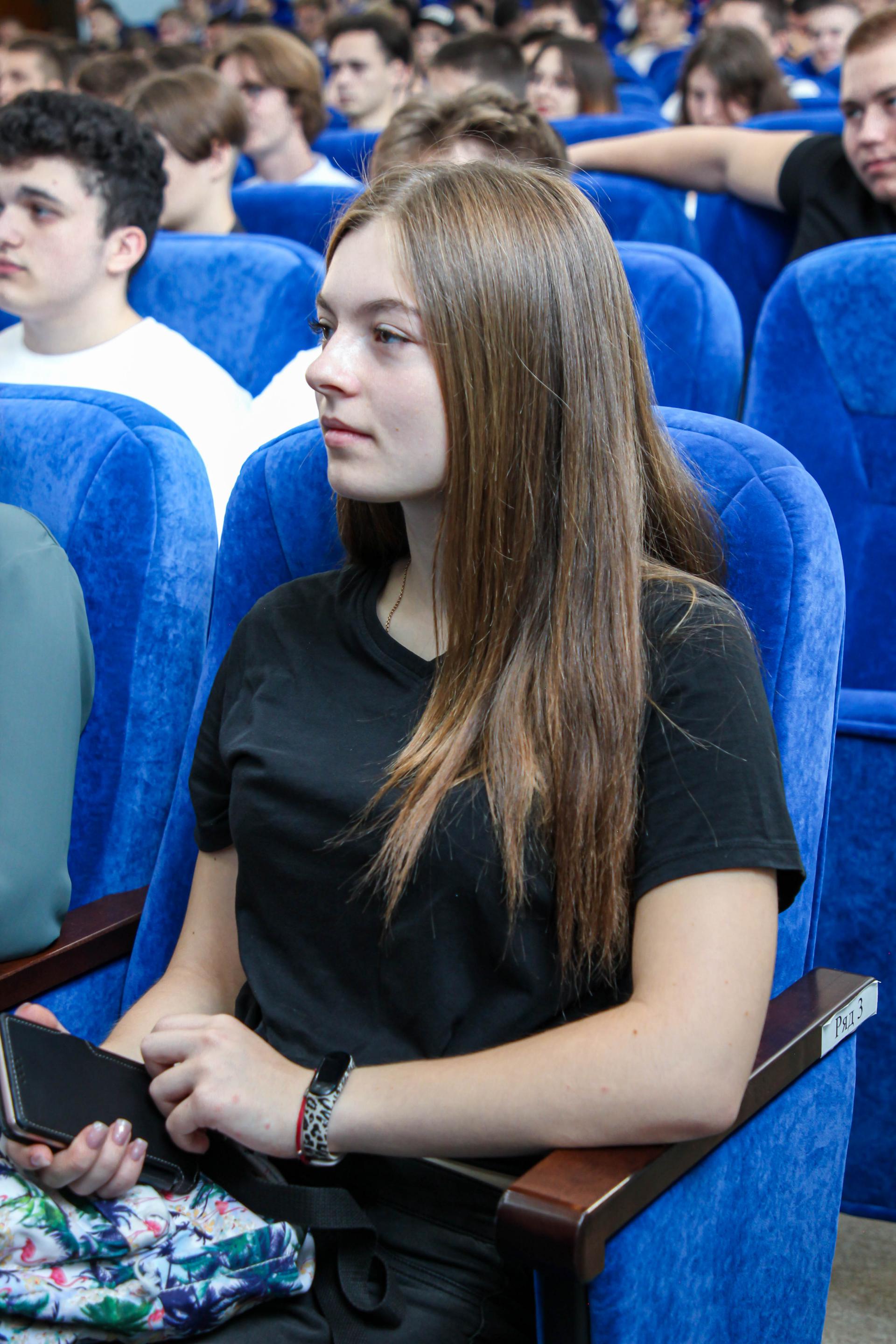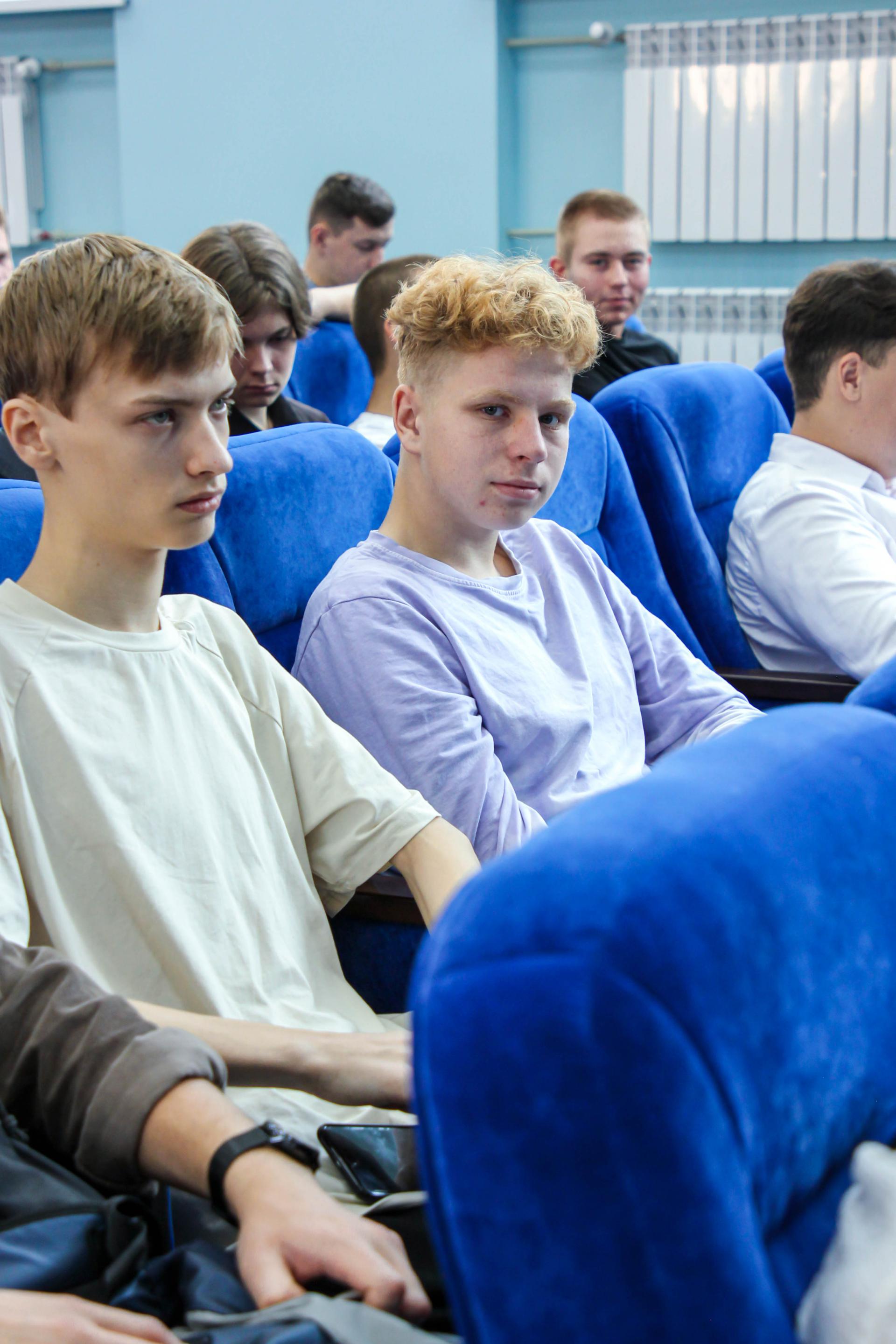 During the meeting, the students also got to know their groupmates.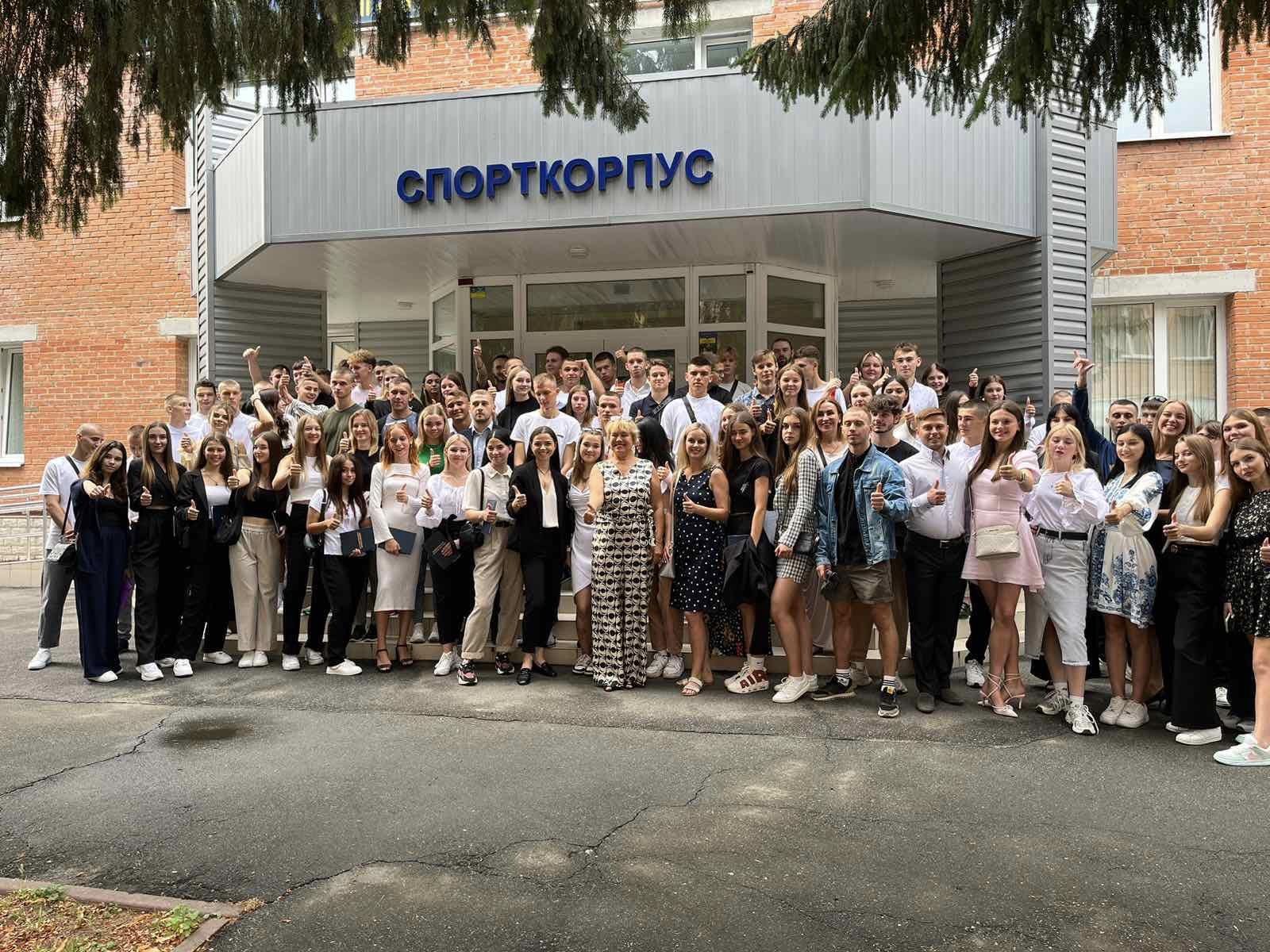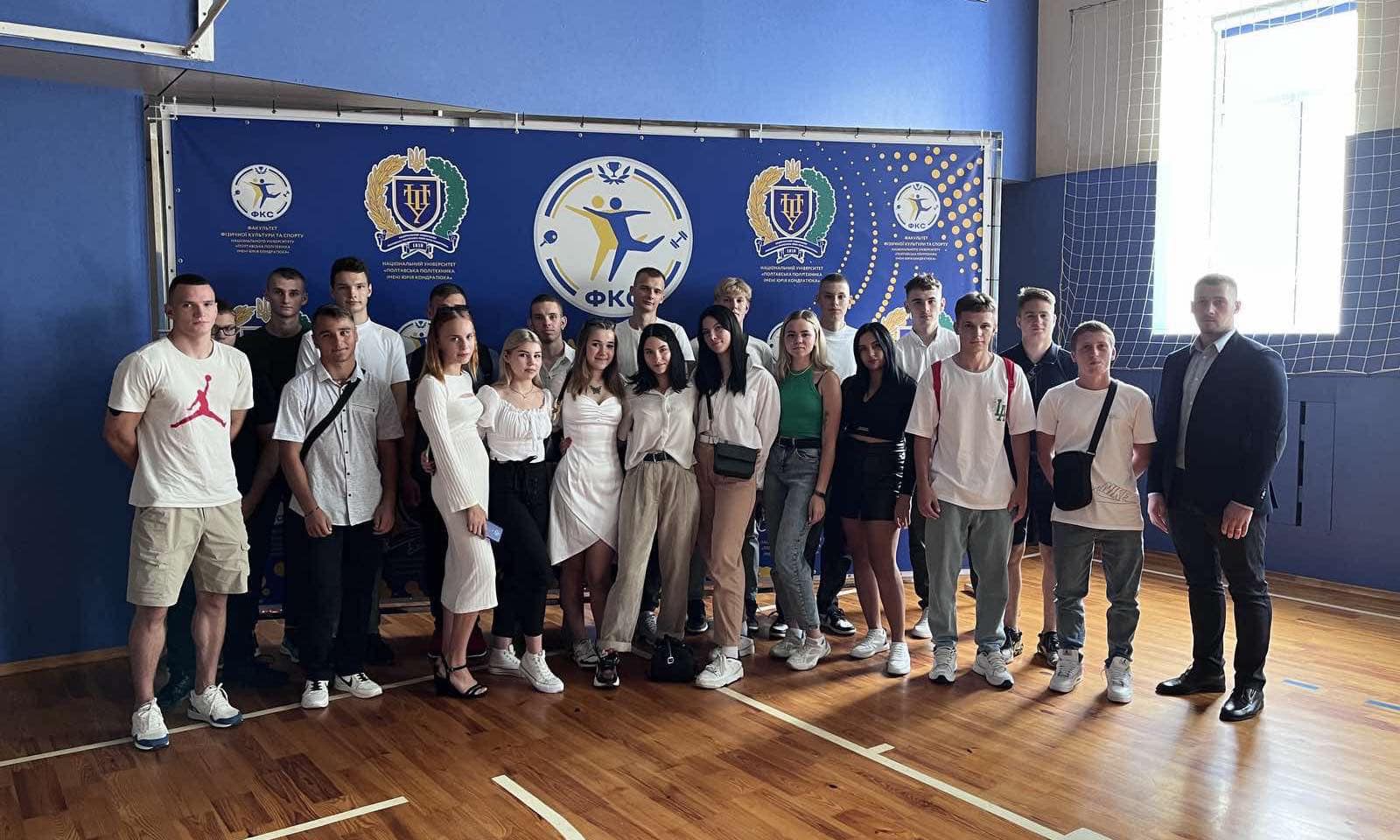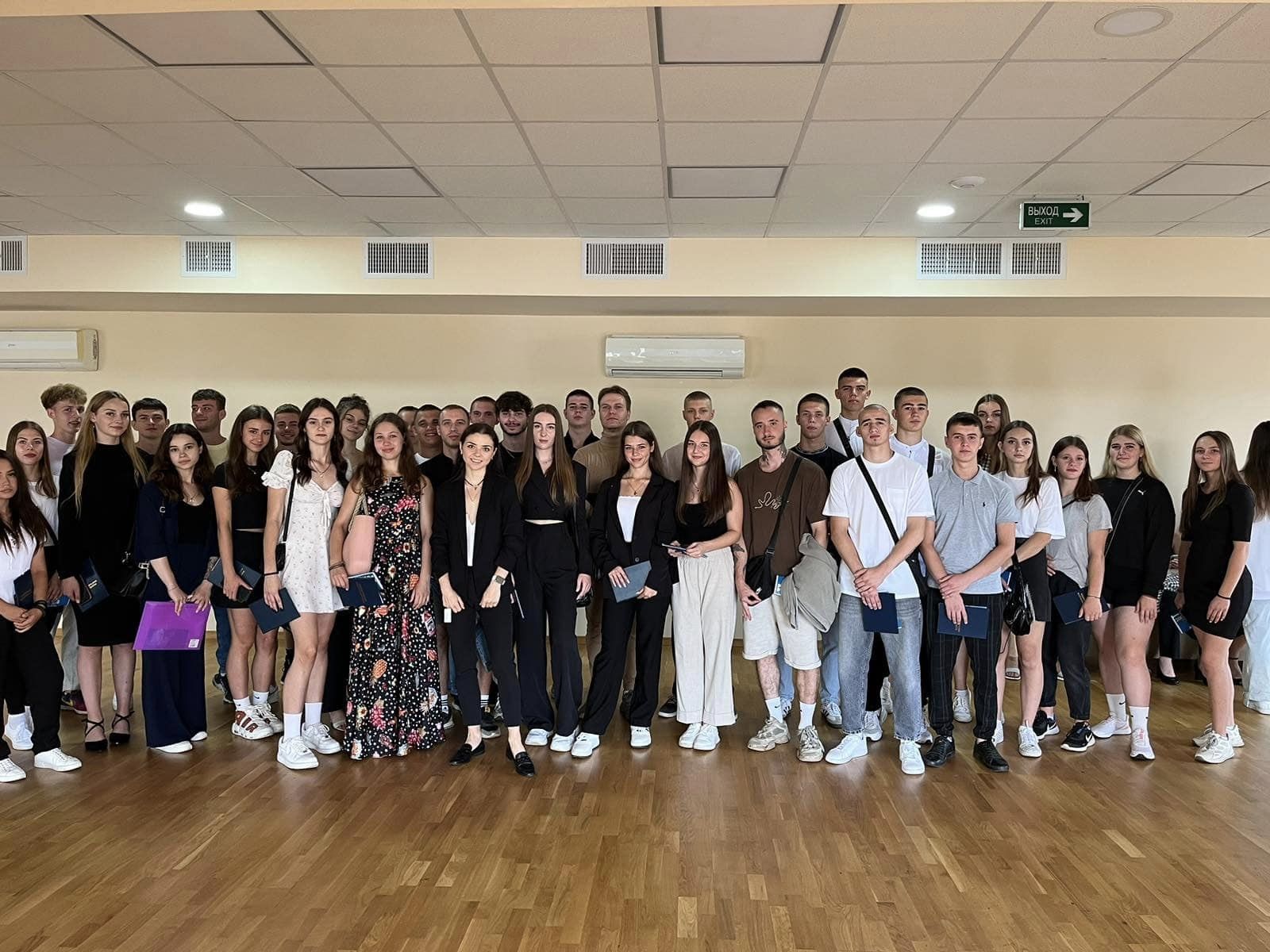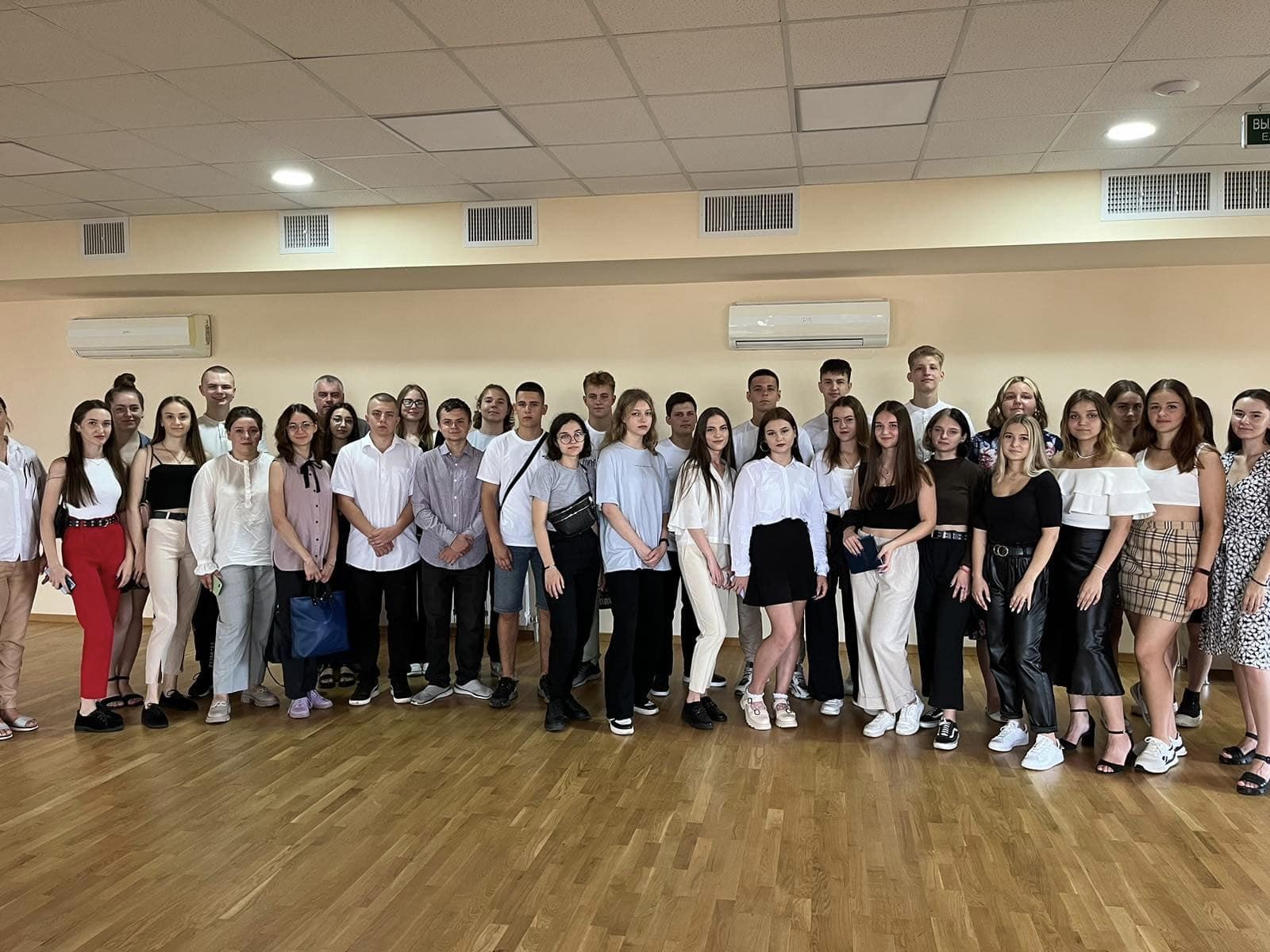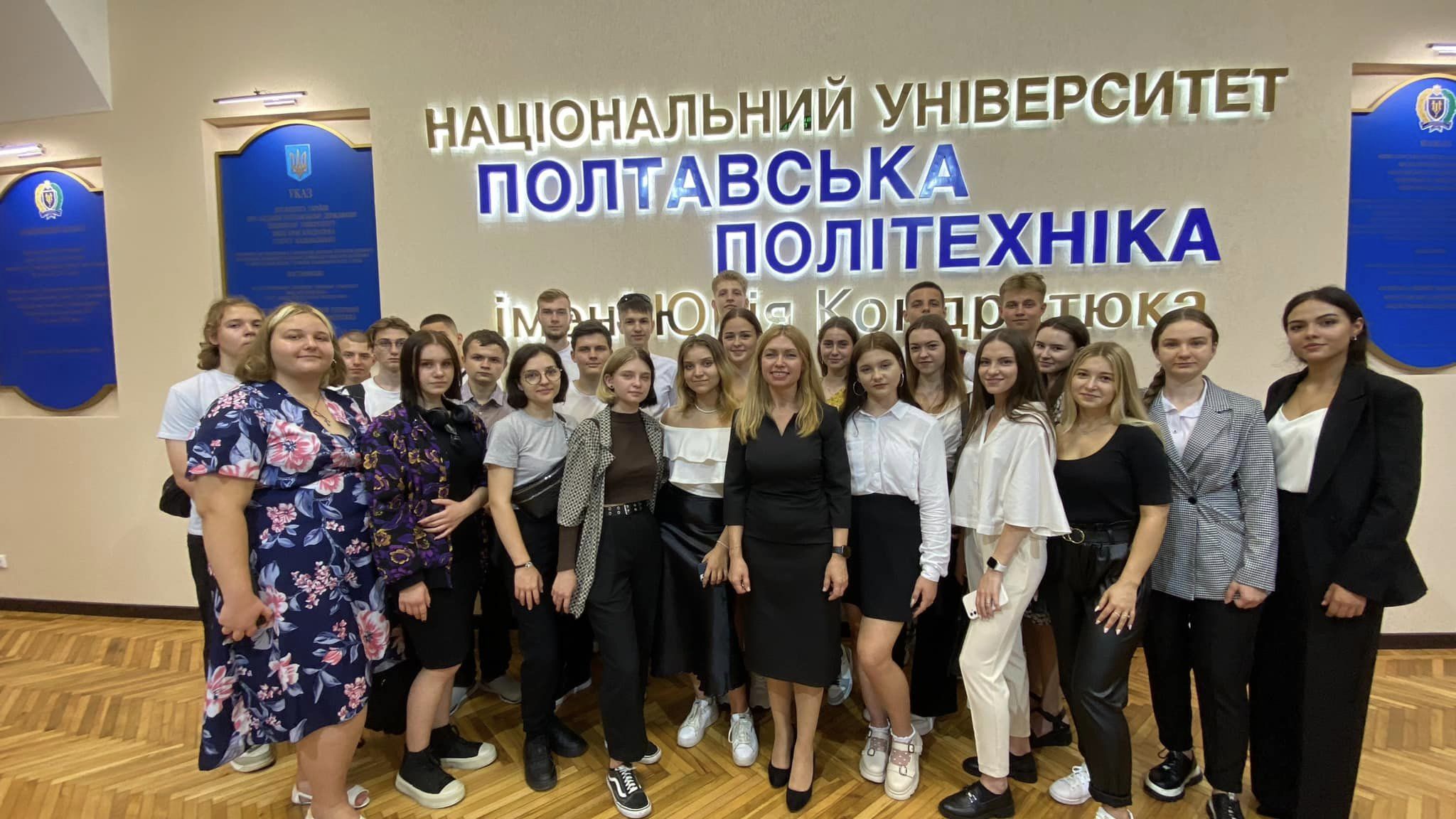 The day before, applicants told why they chose Poltava Polytechnic.
It should be recalled that Poltava Polytechnic became the most popular Poltava university among applicants, and until September 15, the Polytechnic continues to accept additional applications for admission to the bachelor's degree.
Earlier, the rector of the Polytechnic presented the interim results of the admission campaign at the August conference of pedagogical workers of the Poltava community. Also, on the Day of Knowledge, a new group of pupils of the Center for Education and Care of Preschool Children "Mr. Leader" was welcomed.
Media Center of
National University "Yuri Kondratyuk Poltava Polytechnic"